Back to german article
How to prepare as a civilian for a war in Germany?
The threat is not far away, so in this guide you will learn how to prepare as a civilian for a war. Take a look at this guide and stay safe in a crisis.
from Martin Gebhardt
|
Prepping
| reading time 9 Min
---
---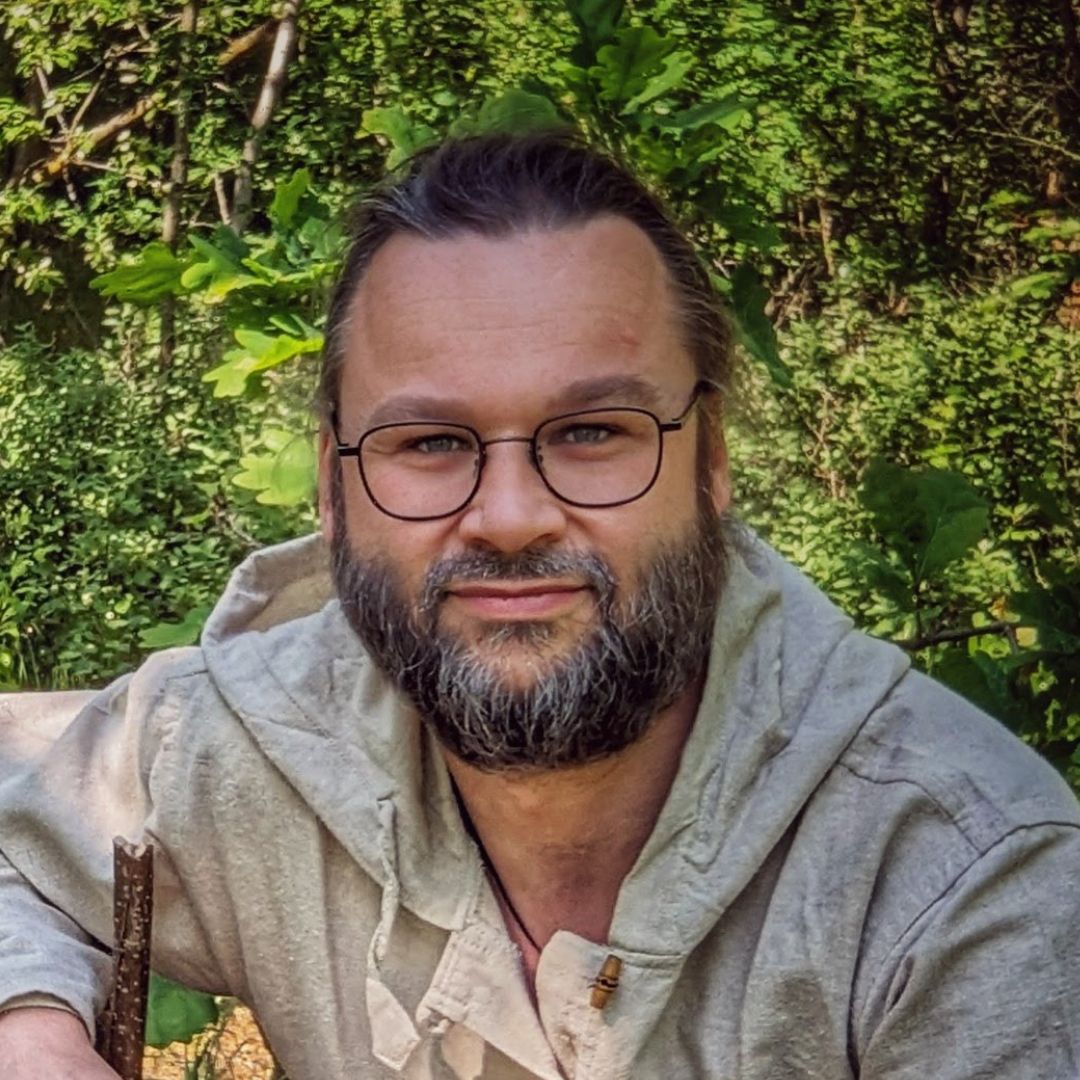 ---
👉 The key facts from this guide
Understand the type of threat you are facing. Do you live close to a nuclear power plant or military base? Are you in a dangerous area?
Know where you can find shelter. Identify safe areas in your home or surroundings and plan ahead of time when you can go in case of an emergency.
Keep emergency kits ready. These should include food, water, medication, and other important items.
Learn the basics of first aid. In the event of an attack, you or others may sustain injuries that require immediate medical attention.
Stay up-to-date on the situation. Follow the news and official government and military channels.
Help other people. In times of crisis, it is essential to come together and support each other.
The beginning of the year 2022 started with a bang.
The Covid-19 pandemic may be weaker, but still present.
As if the pandemic weren't burdening people enough around the world, now Russia is invading Ukraine.
Suddenly, there's war in Europe and Berlin is only a 16-hour drive from Kiev.
The threat is not far away, so in this article, I want to discuss how you as a civilian can prepare for war.
War surrounds us every day, whether we believe it or not
As a civilian, it can be easy to get caught up in the everyday aspects of life.
We have our work, our families, and friends, and certainly a hobby, too.
But occasionally, we forget how much we can help our communities by participating in activities to prepare the civilian population for war.
War surrounds us every day, whether we believe it or not, and preparing the civilian population for war is one of the best ways to prepare people in the country as a whole.
I want to avoid creating fear, but rather alleviate fears. It becomes more real for you as you read this text, of course.
However, I believe we can't turn a blind eye to the global wars. Anything else would be denial, and imagine something really happens, and you're not prepared.
So let's take a look at some activities outside of combat that you can participate in to ensure everyone is prepared.
Here are my tips for preparing for war as a civilian.
What kind of threat are you facing?
The first step is to understand what kind of threat you are facing.
Do you live in an area where there is a nuclear power plant? (How to prepare for it?)
Are there military bases or other facilities nearby that could be targets for attack?
Are you in hazardous areas, such as a valley with a dam?
Once you have identified your potential threat, it's time to start preparing.
General behavior
Whether there is a war or another disaster, there are rules that you should follow that will help you and your community.
Help children and other needy people, but without endangering yourself.
Follow the instructions of official authorities and emergency personnel.
Regularly inform yourself through radio, television, and the internet - but from reliable sources, such as the authorities.
1. Knowing where to find shelter
Even if you live in an area where there are currently few active threats, it is still important to know where protected areas are located.
You may need to seek shelter in your home or apartment or evacuate to a more fortified building.
If you seek protection at home, you should go to an interior room without windows and with as few exterior walls as possible. In the event of an explosion, glass surfaces can shatter from the pressure wave and cause injury.
If you are affected by an attack and hear the sirens, evacuate to the designated shelter and be sure to take your emergency kit with you, including extra food, water, blankets, a first aid kit, and all necessary medication. Currently, €88 million has been allocated for the installation of warning sirens¹.
If you are outside or commuting to work at the time of the alarm, find a safe building as quickly as possible. This could be a hospital, fire station, police building, or school, as these buildings are often not the target of attacks.
You can plan which location would be an ideal refuge or whether there are any shelters, such as bunkers, on your commute or in your residential area. However, air raid shelters in Germany are in short supply. Only 599 public shelters remain¹. However, Federal Interior Minister Nancy Faeser is currently reviewing the status and states "We will examine whether there are more such systems that we could strengthen. The dismantling has in any case been stopped."¹.
Look for underground parts of buildings, such as subway stations, underground garages or reinforced concrete basements. You can inquire about local shelters with your municipal administration.
Why are these shelters important?
By using these shelters, you protect yourself from:
dangerous debris and shrapnel
explosion pressure waves
falling debris
radioactive environmental radiation (limited)
These shelters are even better the more massive and thicker the building material is and the more massive and thicker the soil is that surrounds the building material.
When seeking protection in buildings, try not to use elevators but take the stairs instead. If the building is damaged, there is a risk of getting stuck in the elevator.
In a war situation, you will not survive for long without food, water, and shelter. Currently, most of us take these things for granted, but it becomes much harder to find them when your country is in a state of emergency.
Therefore, you must prepare an emergency plan for any kind of emergency. So, put together a crisis kit for your home (prepper list) and also take care of a well-packed bug-out bag. Some people also prepare their motor home for escape.
2. Recognize the warning signs
When a war is imminent, the signs will gradually become unmistakable.
Some people unfortunately turn a blind eye to world events and do not follow the news. I consider this to be a fatal mistake, even though a lot of nonsense is reported in the news.
Because if you are not informed, you will be the last to know about an impending crisis.
You will learn about many of the events happening in the world through the news media and the Federal Office of Civil Protection and Disaster Assistance (BKK). At the BKK, you can already learn about civil protection. The BKK is a departmental agency of the Federal Ministry of the Interior, Building and Community (BMI).
So, if something happens, you will find out about it through the news media - and then you can prepare for the worst.
3. Stay up to date on the situation
Listen to the news carefully and pay attention to rumors, even if they are told by friends or family members.
You should also follow official channels of the government and military, on social media or other information sources.
Usually, they publish important news that can affect civilians or simply inform people about the current state of affairs in their country.
Here are some such channels for Germany:
4. Keep your emergency kits ready
For emergencies, the Federal Office for Civil Protection and Disaster Assistance recommends that every household has an emergency kit containing various items in case something happens.
In addition to your basic equipment, also keep a first aid kit ready.
Furthermore, stock up on essential over-the-counter medications and try to have a reserve of your prescribed medications.
Be sure to read my guide on "Medicines for Preppers - Your Home Pharmacy for a Crisis" or, if you are a self-sufficient person (someone with a garden), what you should grow in your backyard pharmacy.
5. Learn basic first aid
Although surviving an attack is mostly common sense, you should at least have some basic first aid knowledge to increase your chances of survival.
If a bomb is dropped near your home or building, you may suffer severe burns or injuries that need to be treated immediately by a doctor or medical professional. You may also need to help your loved ones or other injured individuals. Take a first aid course at your local Red Cross (if you're lucky, radiation poisoning will also be covered).
6. Have a cash reserve at home
If the power goes out (read my guide to blackout here), ATMs won't work. It's always a promising idea to have a cash reserve at home for such emergencies.
Don't neglect change either because don't expect the cashier to have the correct change for you.
7. Get a supply of essential emergency equipment now
In times of war, the government can restrict or even completely limit the availability of certain supplies (especially if there are rationing laws).
Even now, companies are struggling to get and produce important products. The Covid-19 pandemic has partially shut down production facilities. Online shops are lacking tools, gas stoves, sleeping bags, mats, tents, water cans, etc.
Readers regularly write to me asking where they can get affordable canned food. Prices naturally rise with demand because more and more people want to prepare sensibly.
To be prepared for a crisis, you shouldn't wait to prepare until the emergency occurs!
So start right away and create an emergency pantry with durable foods. You can also do this with little money, as you'll find out in my guide "Prepping on a Small Budget: Have You Made All the Preparations?".
Here are my rough suggestions:
Canned soups and vegetables
Pasta, rice, flour/cornmeal/oatmeal in airtight containers (or vacuum-sealed), freeze-dried
Dried foods that have a long shelf life (e.g., MREs or ready-to-eat meals from military surplus stores)
You can find the whole list in my guide "The Best Survival Food (Lasting for 10+ Years)". There, I show you exactly what is long-lasting and even not expensive.
Use my calculators to easily and safely figure out how much food and water you and your family need:
If you live in a rural area, a survival garden can supplement your non-perishable food and continuously feed your family.
If medications are hard to come by, a backyard pharmacy can help you treat common ailments naturally.
In the worst-case scenario, you may have to resort to foraging for edible plants, fruits, nuts, and roots in the forest.
Freeze-Dried Food
If you're looking for practical survival food, then MREs are a great option for you. The technology of freeze-drying enables a long shelf life of up to 25 years without losing nutrients or flavor.
Tactical Foodpack is a company that offers high-quality MREs that are easy to transport and ready to eat immediately. With a wide range of flavors, you can be sure that you won't get tired of beans and rice.
Save 10% on all products from Tactical Foodpack with my coupon code "SURVIVAL10".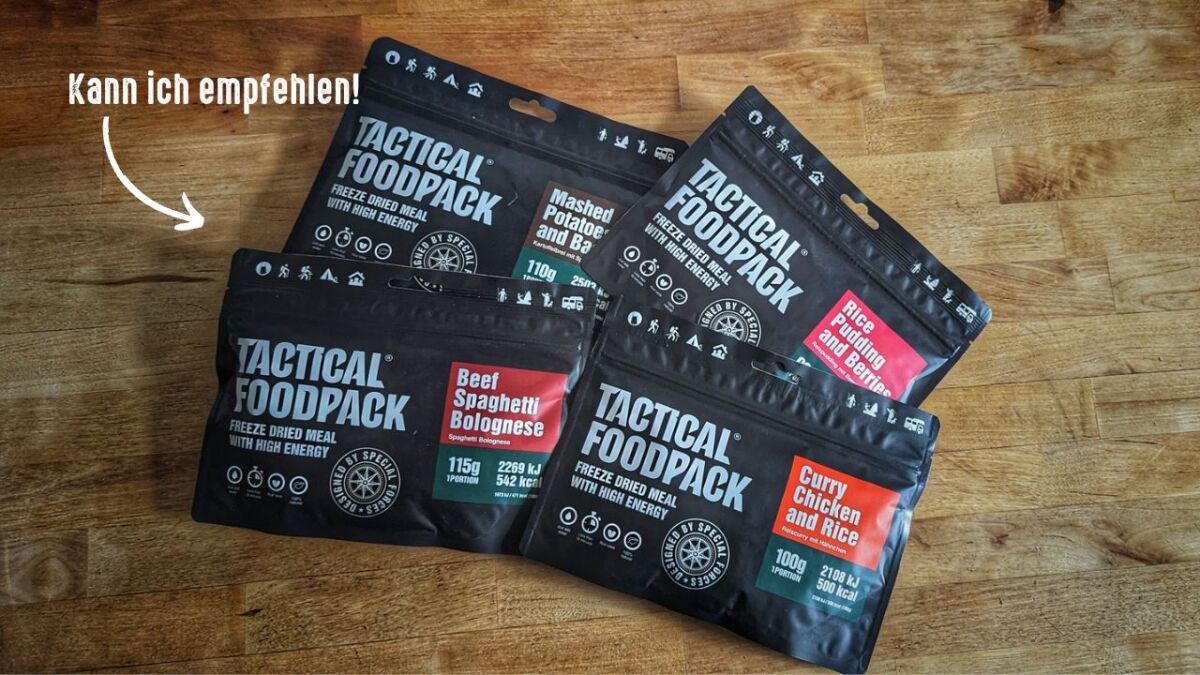 8. Consider the Cold Season
Who says we only face emergencies when it's warm outside?
Imagine you're in a tight spot and it's winter outside. Then you need to take care of how you and your family stay warm.
If the heating fails due to a gas crisis, then you need to know how to stay warm without heating. If that's not enough, then you have to consider which emergency heating system you'll get.
9. Help Other People
Even though many people think that chaos will break out and everyone will fight each other, I believe that we should all stick together.
Because only in community can forces be united, and impossible tasks be tackled.
I asked my friends whether they would loot or refuse to help.
The answer was always:
No, not me, but the others will do it.
Funny, isn't it? If everyone answers like that, then there is no problem at all. It is the image of other people that we have in our minds, and quite often it is wrong.
Frequently Asked Questions about Prepping and Preparing for War
Is it reasonable for me to buy and take iodine tablets in case of crisis?
Iodine tablets are one of the most popular emergency preparedness products in the United States as well as in Germany. They are typically recommended to people living in areas with an increased risk of radiation exposure, for example near nuclear power plants.
If you live, for example, close to a nuclear power plant and have been informed that radioactive material has been released into the air or water, you should take iodine tablets to protect your thyroid from absorbing radioactive iodine particles.
The principle is elementary: If the thyroid has sufficient iodine, it will not absorb further (harmful) iodine.
In Germany, the disaster control authorities in all 16 federal states have stockpiled iodine tablets. So, there is no reason to stockpile iodine tablets. Furthermore, taking them without medical advice is strongly discouraged.
Questions and Answers about Prepping and Preparation for War
Is it advisable for me to buy iodine tablets and take them in case of a crisis?
Iodine tablets are one of the most popular emergency preparedness products in the United States and Germany. They are often recommended to people who live in areas with an increased risk of radiation, such as near nuclear power plants.
If you live near a nuclear power plant, for example, and have been notified that radioactive material is being released into the air or water, you should take iodine tablets to protect your thyroid gland from absorbing radioactive iodine particles.
The principle is basic: if the thyroid gland has sufficient iodine, it will not absorb anymore (harmful) iodine.
In Germany, the disaster control authorities in all 16 federal states stockpile iodine tablets. Therefore, there is no need to stockpile iodine tablets. Furthermore, taking them without medical consultation is strongly discouraged.
If there is an emergency in which radioactive iodine is expected to be released into the air, you will be notified by the authorities and given the necessary dosage.
The tablets must be taken at the right time to achieve the desired effect. You will be explicitly instructed to take them by the disaster control authorities (interior ministries).
How do the disaster control authorities inform me in Germany?
In Germany, in case of war, you will be informed through the website of the Federal Office for Civil Protection and Disaster Relief (BBK), the municipality, the NINA warning app from the BBK, a regional radio station, or through loudspeaker vehicles.
What is a prepper?
A prepper is someone who takes the time to prepare for emergencies or disasters. They are usually seen as "survivalists" and like to prepare for worst-case scenarios.
In the guide "7 Steps to prepare for emergencies and crises", I show you how to gradually build up your emergency equipment.
And if you are entirely new to the topic of "prepping," then I recommend my beginner's guide, "What is Prepping? (First steps towards private crisis preparedness)".
Is prepping advisable?
Preparing for the future is not an easy task. It takes a lot of time and energy. But it is worth it because in the end, you are prepared for any situation that could come your way and affect you and your family.
It can be difficult to predict what will happen in the future, but caution is always better than regret. Preparing for the future is a good thing, no matter how old you are or what you do for a living.

---
Sources for the guide

¹https://www.zeit.de/politik/deutschland/2022-04/krieg-ukraine-katastrophenschutz-nancy-faeser
Was this guide helpful?
50 people found this guide helpful.
5.00 out of 5 points (50 Ratings)