Back to german article
How to prepare for a nuclear attack - survive an atomic bomb
Would you survive an atomic bomb or atomic war? Prepare with this guide for what you need in a nuclear emergency, and arm yourself with crucial knowledge.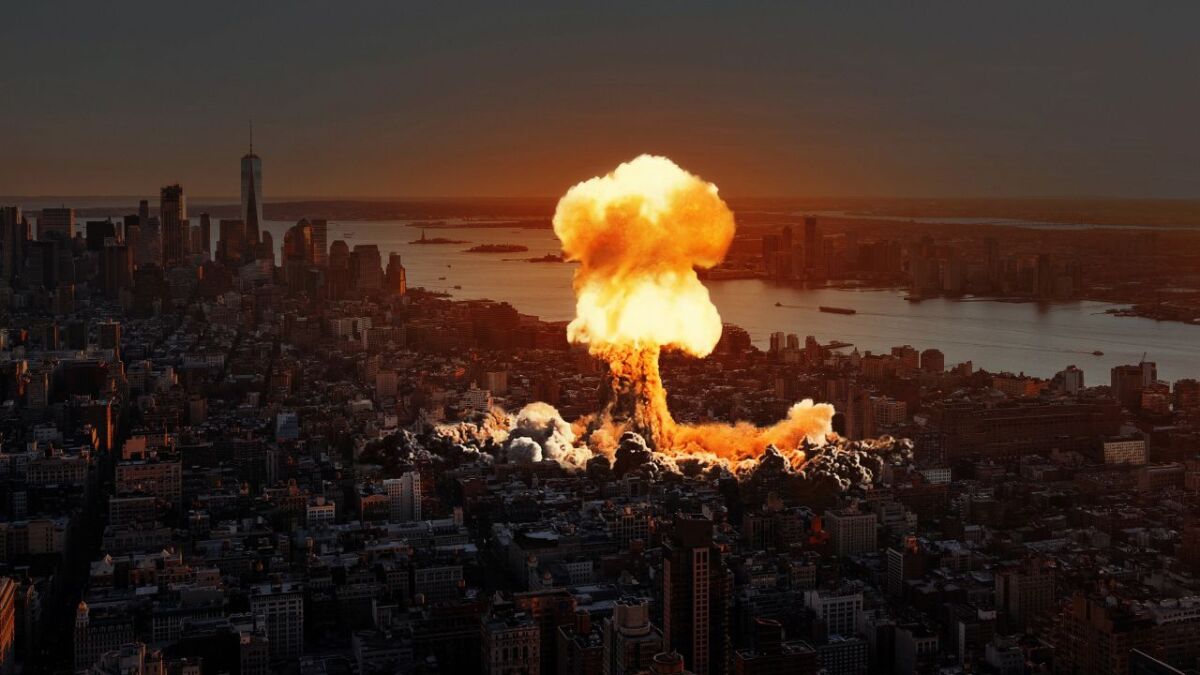 ---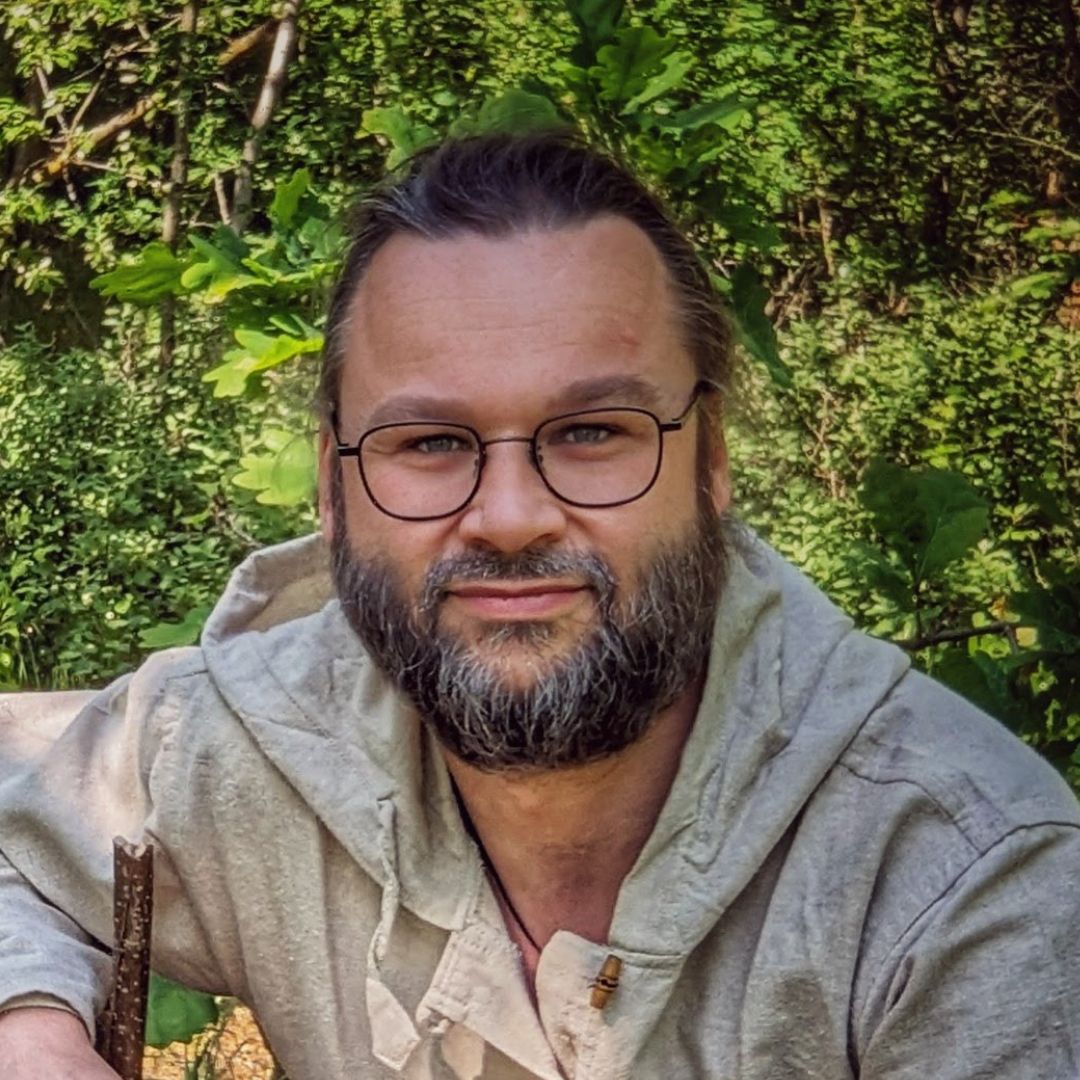 ---
👉 The key facts from this guide
Understand the mechanisms of an atomic bomb and its effects: shockwave, flash of light, ionizing radiation, fallout (radioactive precipitation) and electromagnetic pulse (EMP).
Prepare yourself: ensure sufficient food and water, protective gear, a battery- or crank-operated radio and communication devices, medical equipment, change of clothes, lighting options and hygiene items.
Acquire important skills: crisis planning, fire making, camouflage, first aid and navigation.
Choose your location wisely: the more massive the building, the better protected you will be. Avoid strategically critical targets such as government buildings or military bases.
If you receive a warning, use it to your advantage: quickly seek refuge in the most massive building you can reach and stay there.
Recognize that survival is possible: with a combination of luck and diligent preparation, you can survive a nuclear attack.
Current tensions due to wars, such as those led by Vladimir Putin, fully nuclearized states, such as North Korea, the existence of rogue states, and the apparent revival of nuclear power put us in a fatal situation.
Who will press the "red button" first or when will there be a reactor accident?
While this guide is primarily aimed at helping you survive a nuclear attack or nuclear war, the corresponding tips can also be applied in the event of a reactor accident like Chernobyl.
You probably believe that it is impossible to survive the detonation of an atomic bomb nearby
After all, it's an incredibly destructive force that destroys almost everything in its immediate vicinity, right?
Yes and no.
Of course, a nuclear strike is immensely deadly, but there are ways in which you can survive this apocalyptic event. But to do so, you must first understand how a nuclear strike works and what its exact effects are. The same goes for a reactor accident.
Given this, this article will provide you with an overview of how atomic bombs work and their effects, and inform you of the times and places where survival may be possible for you.
First overview
As you know, an atomic bomb is the ultimate instrument of destruction that pulverizes everything and everyone in its vicinity. Nonetheless, it is not just the explosion that makes the bomb's danger so immense.
Even small nuclear strikes, known as "tactical nuclear strikes" or "tactical nukes", are capable of causing enormous damage. They don't even need a fraction of the explosive power of their larger counterparts to do so.
Nevertheless, this explosion is powerful enough to ignite or pulverize all flammable materials, including clothing and flesh, in a matter of milliseconds.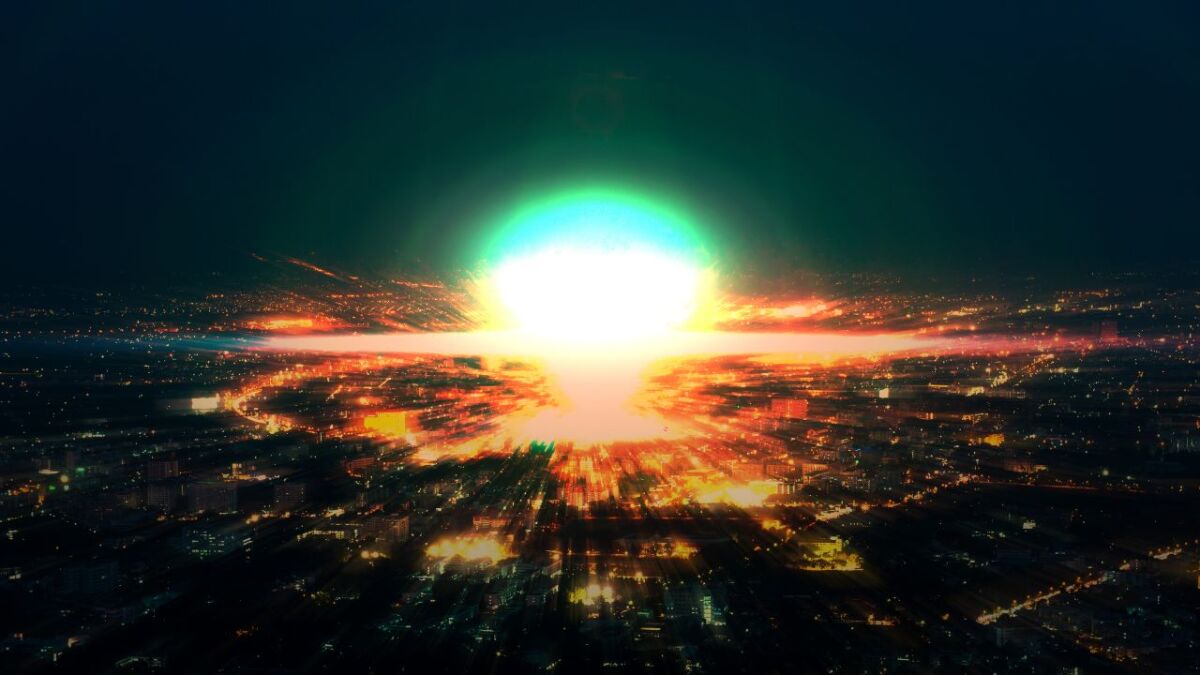 This also applies if you are a few kilometers away from the explosion.
If you are one of the "lucky ones" who survive the atomic attack more or less unscathed, there is still a high probability that you will suffer from it.
The radioactive radiation emitted by the bomb will make you sick or kill you within days or weeks.
In particular, the radioactive dust that will fall to the ground after the explosion can cause serious radiation damage upon skin contact. If you are exposed to all of this for a period of time, your cancer risk increases rapidly and exponentially.
These are not very rosy prospects, are they? As you have often read in this blog, being a prepper requires a lot of realism, which is why you are only given facts here.
But don't worry, there are solutions for everything.
The first step: understanding the atomic bomb and nuclear weapons
Before you start planning, you should first understand the mechanisms at work in an atomic bomb and what makes it so dangerous. As in other areas, "knowledge is power" applies here as well.
The atomic bomb is a killing tool par excellence, both in the short and long term.
That's why it's so important for you to understand the mechanisms behind it. This way, you can develop techniques and plans to secure your survival. 5 primary factors, in particular, make a nuclear attack so dangerous for you:
Shock wave
Flash of light
Ionizing radiation
Fallout (radioactive precipitation)
Electromagnetic pulse (EMP)
In addition to these 5 primary factors, the enormous radius of the atomic bomb also plays a role.
A study commissioned by Greenpeace in 2020 found that a small atomic bomb with a yield of 20 kilotons on Berlin would already mean 145,000 dead and damage within a radius of 6 km.
So that you can assess the 5 primary factors somewhat more precisely, the following sections will shed some light on them for you.
This article is not intended to scare you, but merely to convince you of the importance of understanding the atomic weapon as a whole and developing the ability to survive despite its enormous destructive power.
1. The Shock Wave
Like any explosion, the shock wave and the fireball that goes hand in hand with it are the number one source of destruction. The further away you are from the explosion, the less it can harm you.
There is no hope of survival near ground zero, the impact site. In the immediate radius of the explosion, all matter is pulverized within milliseconds. Most atomic bombs not only emit one shock wave, but at least two.
If you have moved far enough away from the explosion and have found a place to take cover, stay there until all shock waves have passed over you.
Normally, a shock wave pushes its surroundings away with incredible force, pulls them back in, and then pushes them away again with slightly less force.
2. The Flash
The flash, together with the accompanying heat radiation, poses a threat to you. If you look directly at the flash, serious eye damage may be an immediate consequence.
Important: even if you are far away from the explosion, the flash can still blind you from several kilometers away, so avoid any direct eye contact!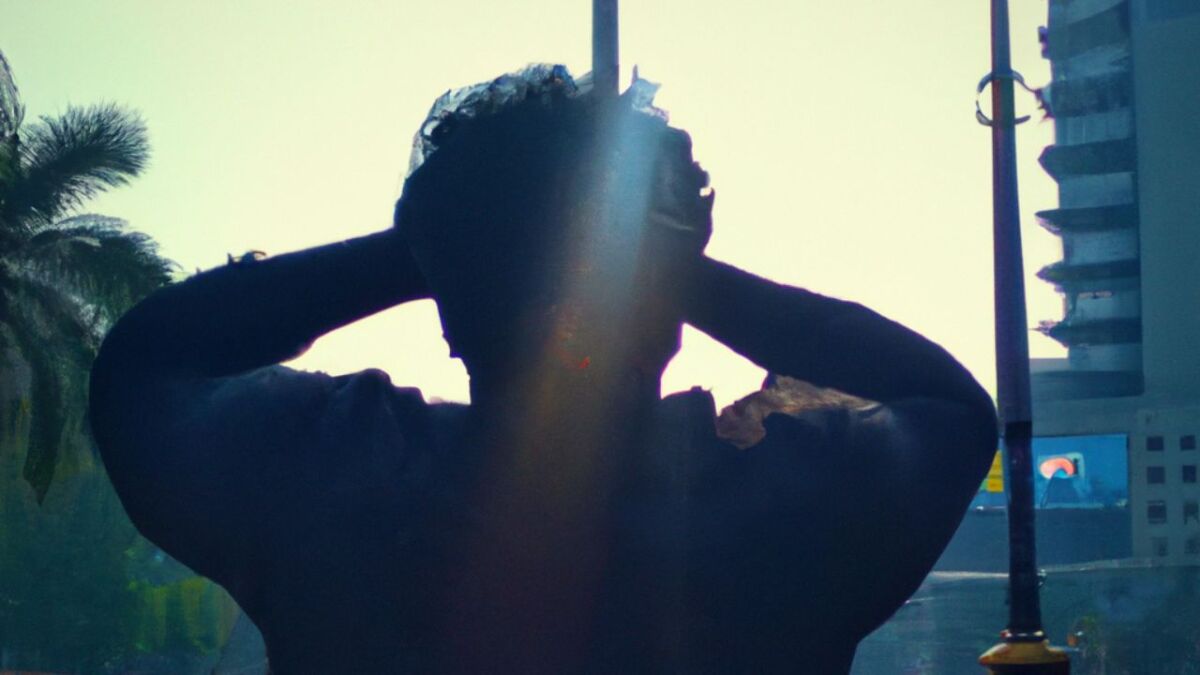 The heat radiation will hit you with extreme heat. Even from a distance, severe burns and inflammations of flammable materials are possible.
The strength of these two factors depends on the force of the explosion and the size of the fireball.
3. Ionizing radiation
Now we come to a somewhat more subtle method of killing: ionizing radiation. This is a collective term for numerous forms of radioactive radiation that are released during the explosion of an atomic bomb.
Some forms of radiation are taken up through the respiratory system, while others are absorbed through the skin. Coming into contact with them can result in often irreversible damage to your DNA.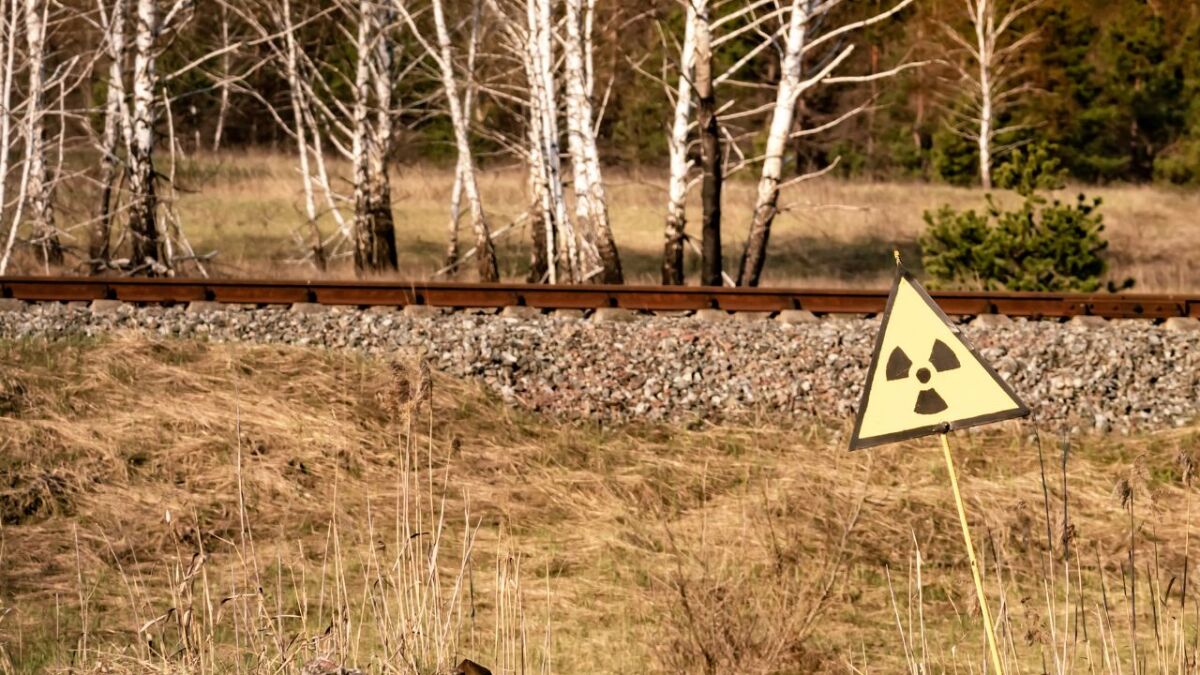 Depending on the radiation dose you are exposed to, you may fare better or worse. Low levels of radiation can trigger radiation sickness, but this does not necessarily kill you (immediately).
Higher levels of radiation can potentially kill you within a few hours or even minutes.
4. Fallout (Radioactive Fallout)
Radioactive fallout is one of the most widespread threats of a nuclear attack.
The massive explosion throws radioactive particles high into the air. What goes up must come down over time.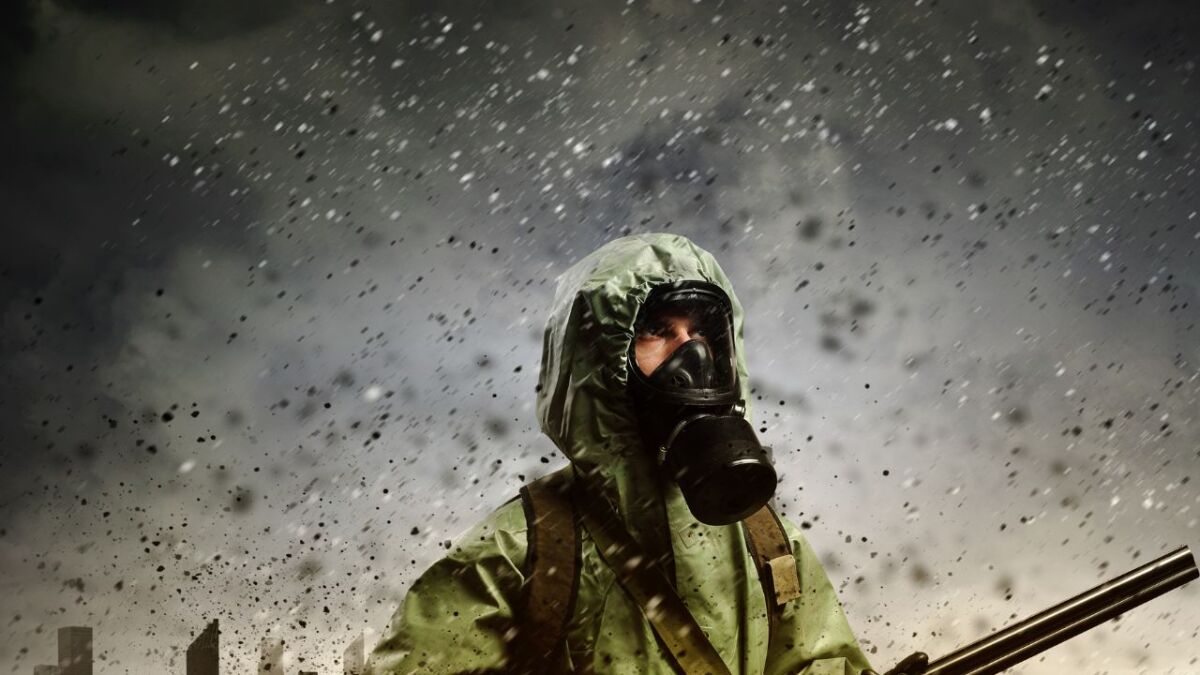 This radioactive fallout can have the same effect as the ionizing radiation mentioned earlier.
After all, this is nothing more than raining matter filled to the brim with radioactive radiation.
5. Electromagnetic Pulse (EMP)
The electromagnetic pulse does not directly harm organic matter, including you.
Instead, it ensures that all electronics in the vicinity stop functioning. The problem with this is that it also includes any vital infrastructure such as hospitals or public transportation networks.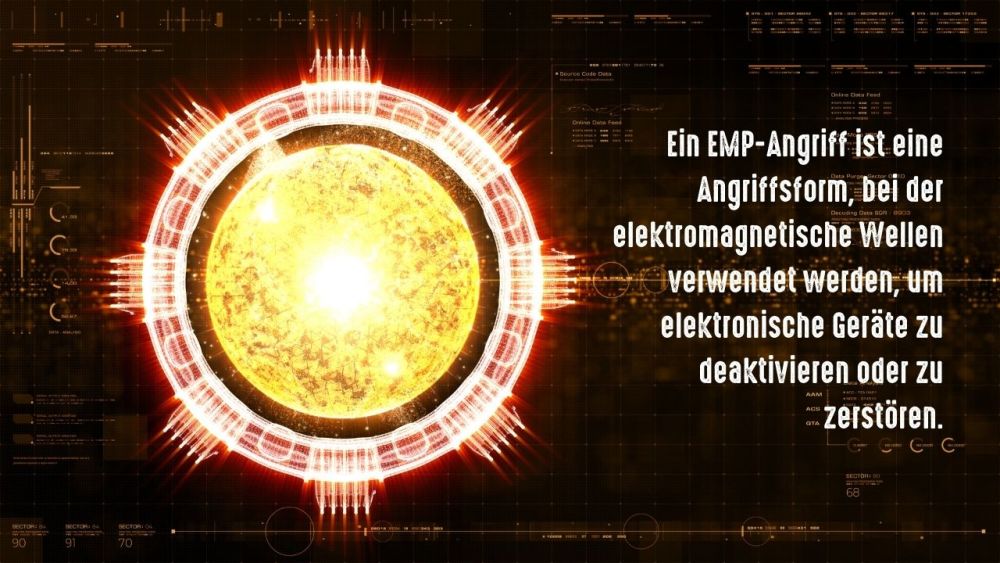 This makes it incredibly difficult or even impossible to provide care for the wounded or coordinate an escape.
You can read how to protect your electronics from an electromagnetic pulse in my guide "EMP Attack: A Beginner's Guide to Prepare, Protect, and Defend".
What can be concluded from this?
After all the information, you probably aren't convinced that there's even a way to survive a nuclear attack. It's more than understandable that you feel this way.
Nevertheless, there are means and ways to help you survive such a scenario. At least, that's the case if you prepare appropriately.
But as a prepper and friend of crisis prevention, that's to be expected of you, isn't it?
Surviving a nuclear war: How do you prepare for it?
To prepare for a potential nuclear disaster, you should pay particular attention to two aspects: supplies and protection.
Protection will help you survive the immediate threat of the explosion, shock wave, and heat if you have enough time to retreat to your shelter.
The supplies are primarily for long-term survival when local infrastructure has collapsed.
To ensure that you know what you should have in stock to survive a nuclear attack, the following lines contain a list of the most important utensils.
1. Food and water
You probably don't need to be told, but you should have supplies for at least 72 hours of water (calculate your water supply here: water supply calculator) and food (use my food stock calculator).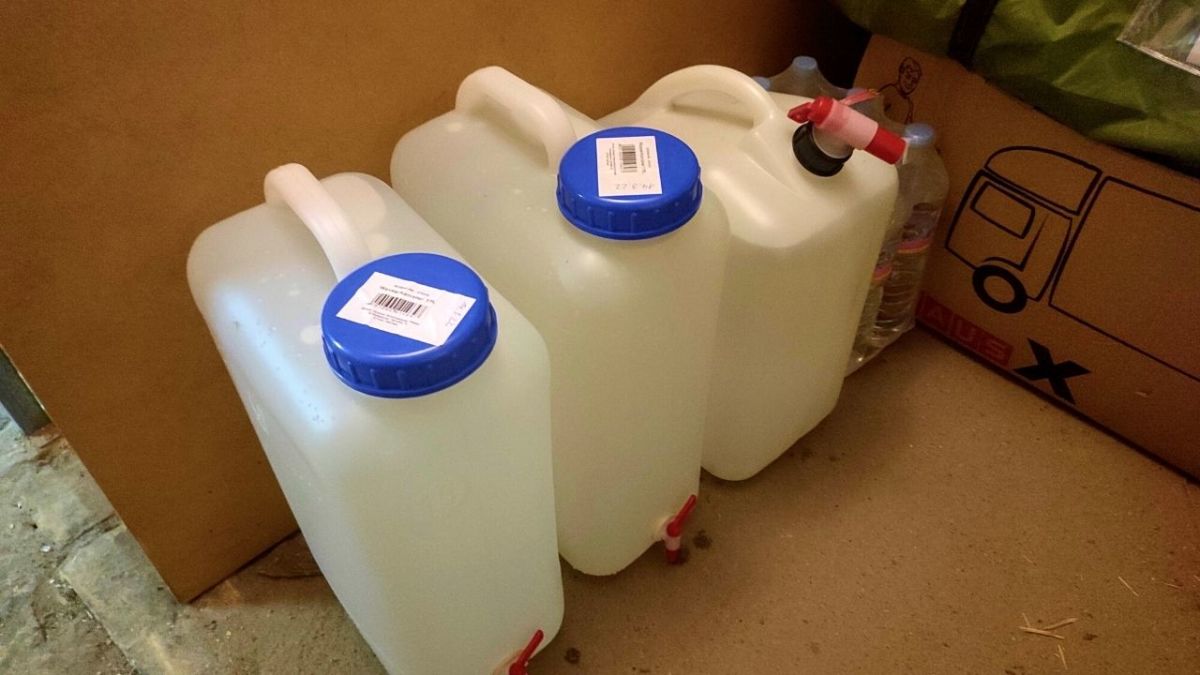 If the infrastructure collapses, it will take some time before the first evacuation measures can be coordinated and initiated.
If you have to rely on yourself for a long time, you will probably not have access to supermarkets or the like, which is why you can only rely on your own supply measures.
2. Protective gear
You could now throw yourself into a complete NBC protective suit, including an NBC protective mask, but this is not necessary.
Always have gloves and breathing apparatus ready so that you do not run the risk of inhaling radioactive particles through your respiratory tract or mouth.
To be clear: if you are able to handle an NBC protective suit, it will certainly help you the most. However, don't forget that this is a game against time where time is anything but your friend.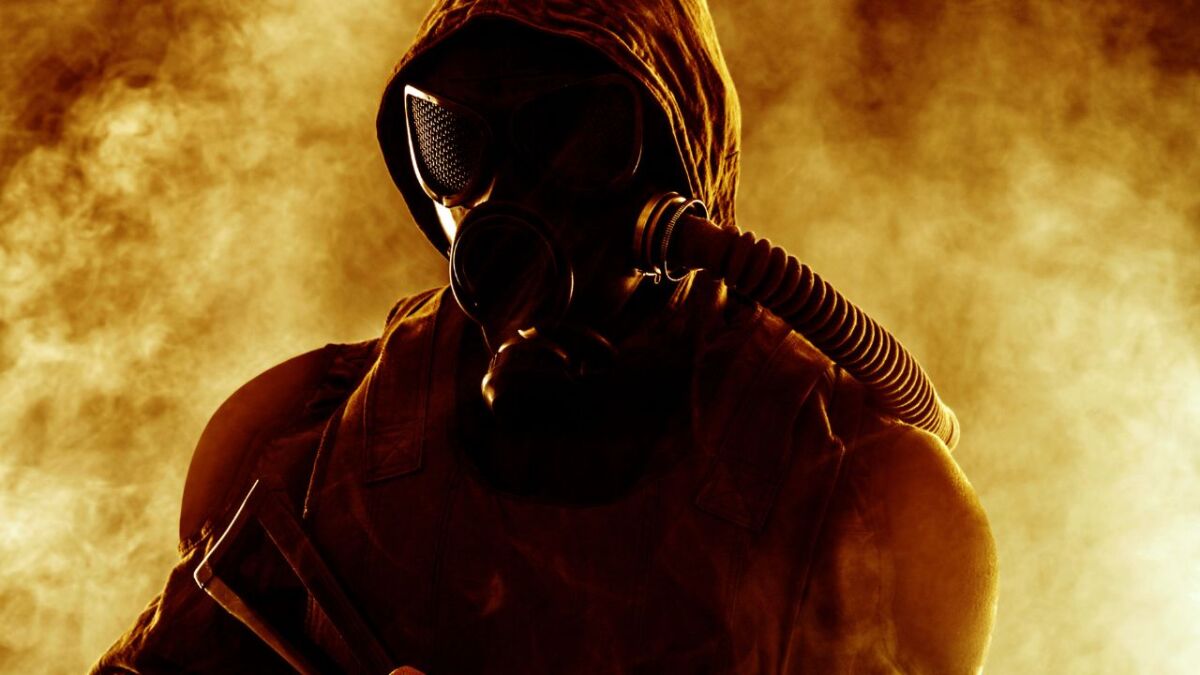 3. Radio and Communication Devices
For emergencies, you should definitely have a radio and emergency communication devices with you. Both should be battery or crank operated.
No matter what happens, most instructions and information from the government will still be perceptible through the radio, so you should definitely remain receptive to it.
Keep in mind that it may take a while for the frequencies to reach you. Shortly after the detonation of the bomb, it probably won't be possible to receive signals at all.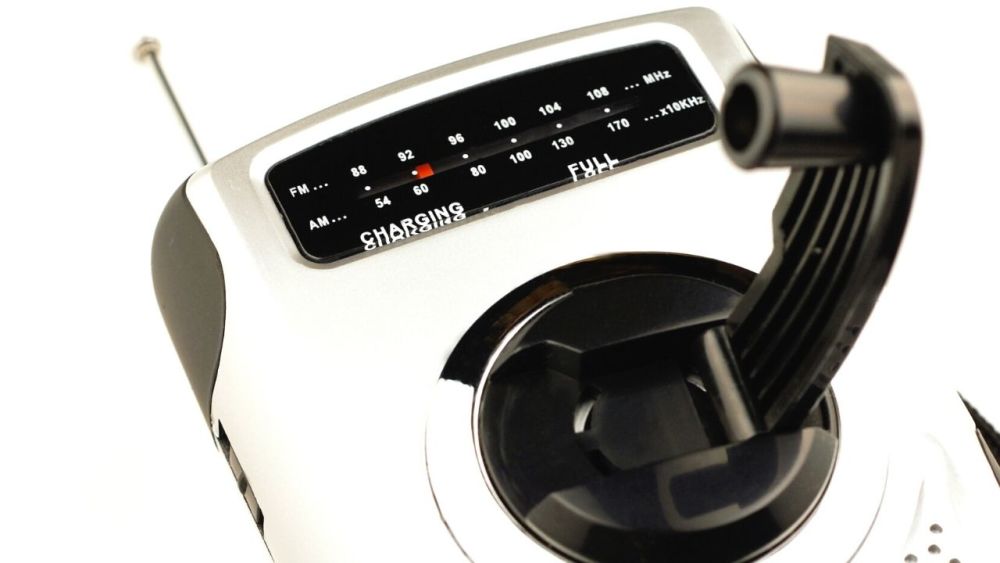 4. Medical Equipment
It goes without saying that you should carry at least one first aid kit per person with you. It's also a good idea to have ways to treat burns, such as special bandages.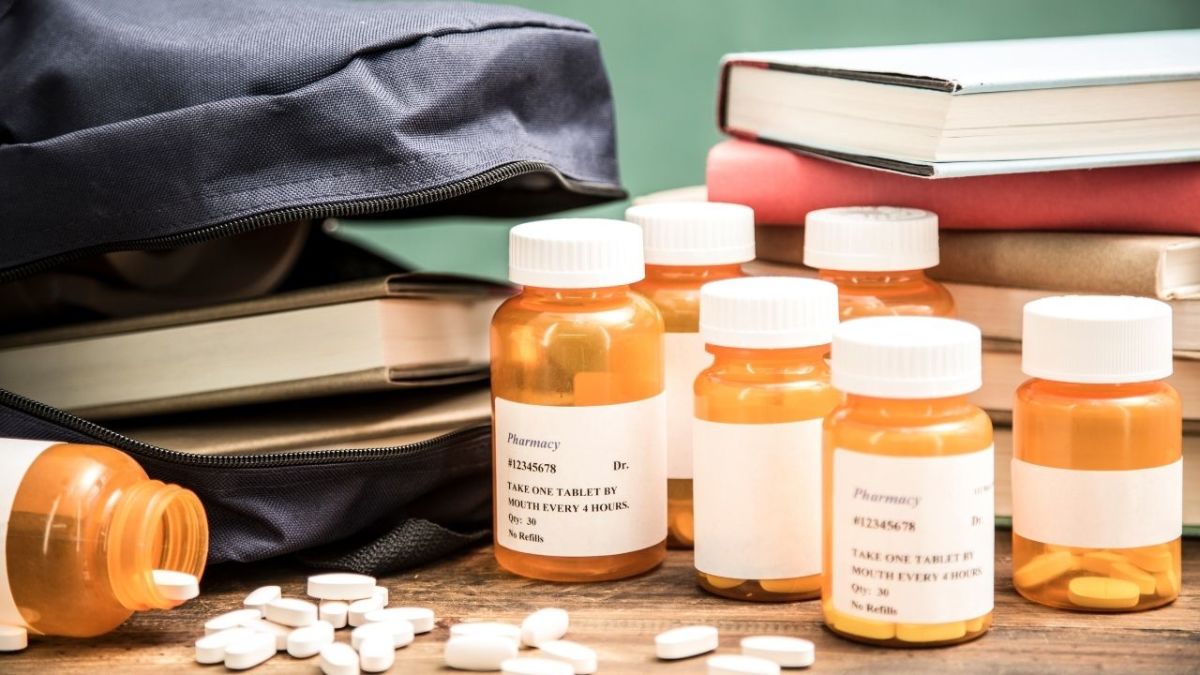 Es gibt zahlreiche Einsatzmöglichkeiten für eine Camping-Laterne – hier sind einige
beispielhafte Anwendungen für Camping-Laternen, die über die bloße Beleuchtung hinausgehen.
How to deal with a blackout and prepare for it - A blackout is a prolonged and widespread power outage. Learn how to prepare for it and what to do during a blackout (+ checklist).
7. Hygiene
What some preppers like to neglect are hygiene items. Depending on your needs, you should always have disinfectant, soap, trash bags, baby wipes, wet wipes, powder, and the like on hand.
If you're wondering about the importance of personal hygiene in such a situation, take a close look at the hygienic conditions in the Middle Ages and their consequences.
Without electricity and a functioning sewage system, your personal hygiene will suffer greatly without preparation. Infections, diseases, and serious outbreaks can be the result - and let's be honest, dangerous wound infections or outbreaks are the last thing you need in your current situation.
8. Acquiring skills
The world around us is constantly changing. It can be difficult to keep up with the changes. But it's important to have skills that can help you survive a crisis or disaster.
The most important skill is to think critically and solve problems. You should also be able to communicate well and work with others. These skills will not only help you in a crisis, but also in everyday life.
Examples of skills you should acquire:
Developing a plan for a crisis
Knowing how to make fire
Camouflaging and being the "Grey Man"
Administering first aid
Navigation and orientation
Where should you be located?
In addition to all the preparation related to your materials, of course your location plays at least as important a role.
For this reason, you should first begin by scouting your immediate surroundings and looking for safe places there.
Therefore, primarily check the places where you stay for an extended period of time, such as your workplace, your home, or with friends and family. Always be aware of how to quickly reach a safe and secure location.
The rule of thumb is: the more massive the building, the better protected you are.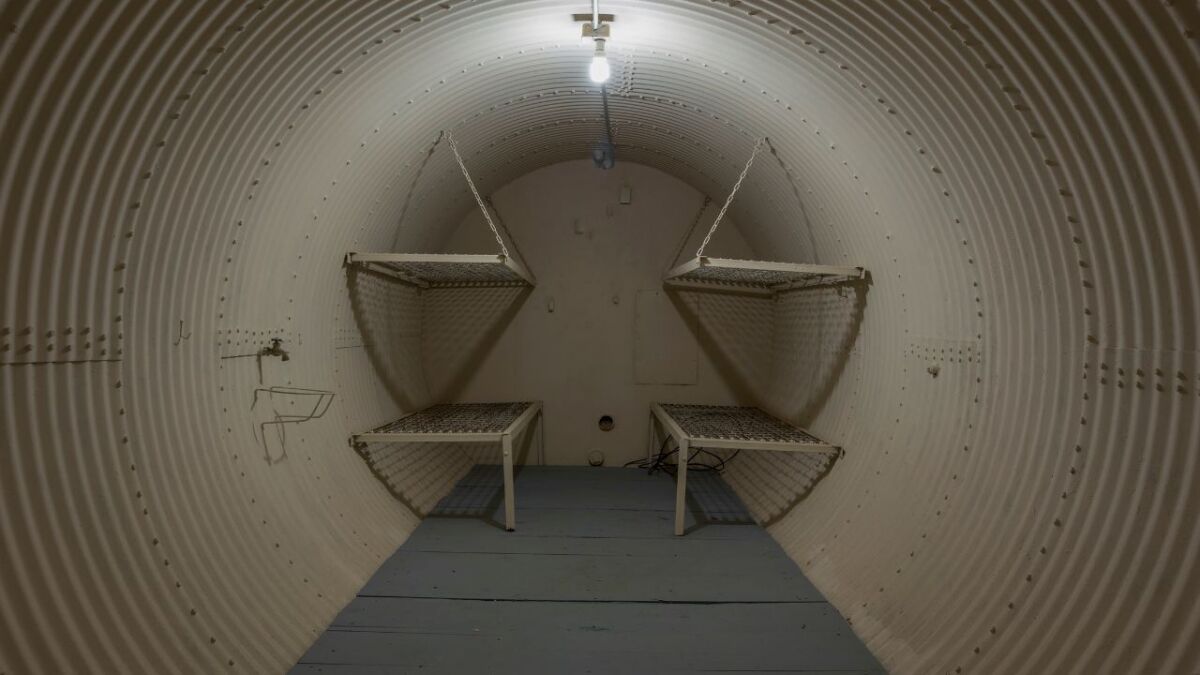 Similarly, underground structures can serve as protection, especially against radioactive fallout. Even if you do not have the means or time to reach the shelter of your choice, remember to stay inside a building whenever possible.
An ordinary vehicle offers you no protection, neither against the shock wave nor against radioactivity. Outdoors, you are completely exposed to the deadly power of a nuclear blast anyway.
Therefore, quickly seek refuge in the most massive building you can reach and stay there!
Furthermore, you may want to consider your current place of residence. In normal times, no one would simply drop atomic bombs on cities without eliminating strategically valuable targets.
So, check if you are currently living in proximity to such a strategically important target.
Do you live right next to the Chancellor's Office or another important government organization? Is your house perhaps only a few hundred meters away from a significant military base or located directly in an industrial area, along with chemical factories?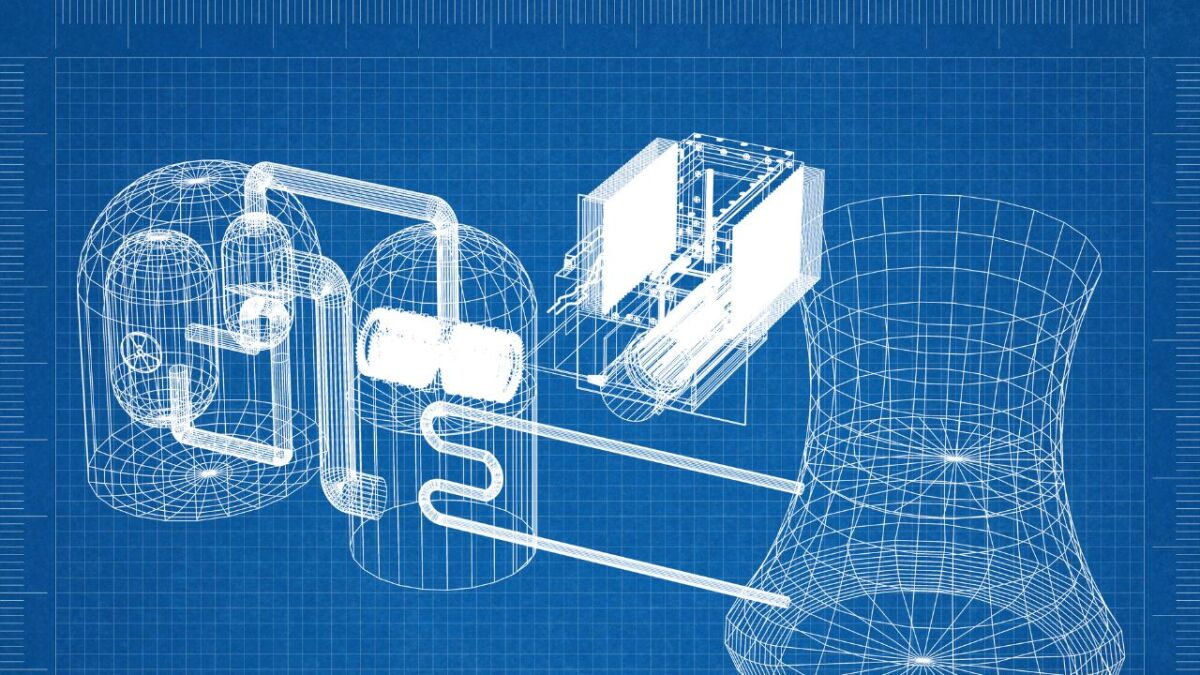 If so, then there is unfortunately bad news: a nuclear strike on these areas is more likely than elsewhere.
If you cannot deal with this risk, you should actually consider moving or better yet, prepare better. But don't forget: nothing but dust remains within the immediate blast radius of an atomic bomb. If anything, you should at least not be directly located at a strategically important target.
If you have already received a warning, …
… you have received a small, but by no means insignificant advantage that enables you to survive the inevitable disaster.
If the government or some other legitimate authority puts everything on high alert or imposes a curfew, you have a maximum of half an hour until the mass destruction weapon strikes.
To be able to make good use of this time, a pre-established plan is essential and can secure your survival.
Take all of the above tips to heart: seek shelter, do not look at the flash or the direction of the explosion, and protect what you have as best you can from the nuclear explosion!
What if you survived the bomb?
If you have survived the atomic attack more or less intact and able to act, the next hours and days are crucial.
In any case, stay indoors to avoid the radioactive fallout. The good news is that its harmful effects also diminish over time.
In the next few days, it is particularly important to keep the dangerous radiation away from you and your loved ones, which is why you should follow all the tips and tricks you have learned in this regard so far.
Dispose of contaminated clothing, stay indoors, take care of your hygiene, and try to maintain contact with the outside world via radio and communication devices.
Help for your fellow human beings
You should avoid going outside on your own to look for other people.
The danger of being acutely contaminated and killed by the dangerous radiation is too great. While I try to maintain contact with the outside world, I always do so while staying protected.
If other people gather around you, take all possible measures for decontamination. This includes changing clothing as well as cleaning the body.
Questions and Answers
Is a nuclear war possible in Germany?
A nuclear war is possible in any country, including Germany. However, it is highly unlikely that a nuclear war will take place in Germany.
Can you survive a nuclear weapons attack?
The chances of surviving a nuclear weapons attack depend on a number of factors, including the size and type of the weapon, the height and angle of detonation, and the proximity of the explosion to buildings or other objects. However, in general, the chances of surviving an attack are very low.
What is nuclear winter?
Nuclear winter is a hypothesis that a global war using nuclear weapons could lead to a cooling of the Earth due to the huge amounts of soot and dust that would rise into the atmosphere.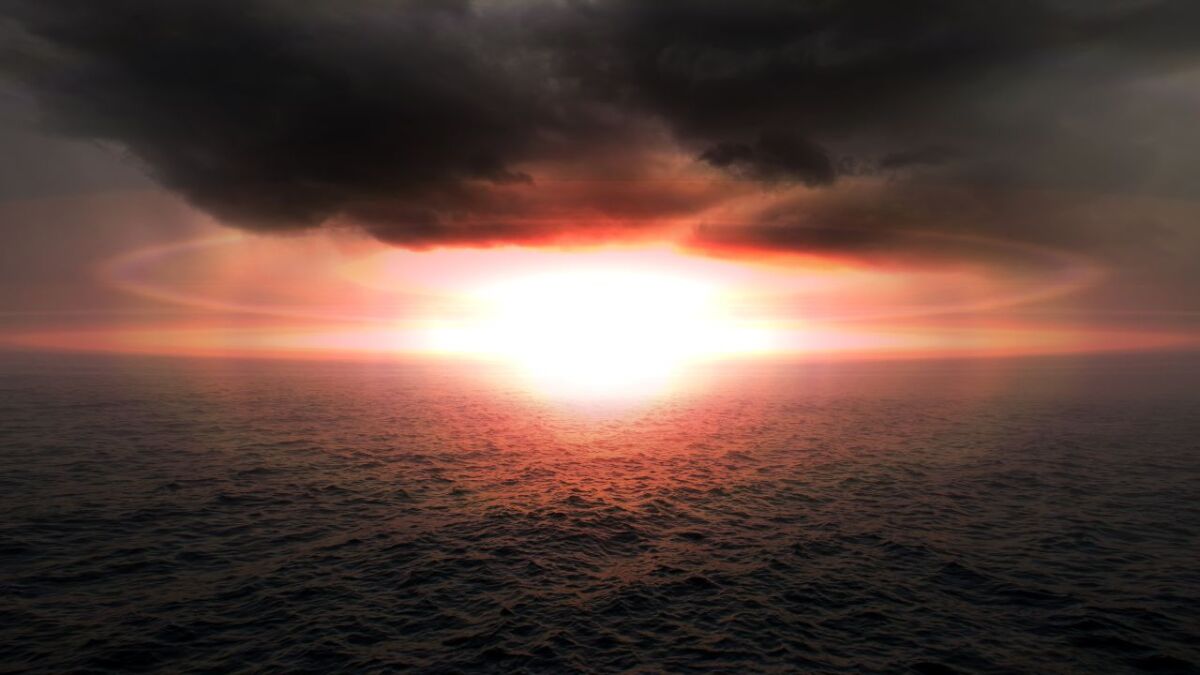 What is fallout from a nuclear bomb?
Fallout is the radioactive fallout that settles on the Earth after a nuclear war. The term can also refer to the radioactive debris that falls to the ground after the explosion.
What happens if an atomic bomb hits your city?
If an atomic bomb hits your city, you will most likely die. The bomb will cause a huge explosion that will destroy everything in the surrounding area. The radioactivity from the bomb can also cause people in the vicinity to become sick or die.
How can I best protect myself from radiation in a nuclear attack?
The best way to protect yourself from radiation in a nuclear attack is to stay in a shelter. Shelters provide the best protection against radioactive radiation.
How does Europe protect itself from a nuclear weapons attack?
There is no clear answer to this question. Europe could protect itself by arming itself with nuclear weapons, but this would also pose the risk of escalation. Another option would be to rely on deterrence and hope that no state would dare to use nuclear weapons against Europe.
Conclusion: You can survive a nuclear attack – with a mix of luck and diligent preparation
As mentioned at the beginning: If you are in the immediate vicinity of the explosion, there will be nothing left of you, if anything at all.
However, if you are far enough away, have prepared yourself properly and found protection, there is a chance to survive such a powerful catastrophe. The same of course applies to your loved ones.
As always with prepping, a clear head and sensible preparation will help you overcome any challenge.
So start preparing today by taking a look at my blog and the prepping category.
Here you will find valuable tips and tricks that you can apply quickly and easily in practice.
Always stay attentive and curious!

Was this guide helpful?
37 people found this guide helpful.
4.89 out of 5 points (38 Ratings)