Back to german article
My complete wilderness equipment list - find out which items I own and use
Find out in this list which equipment items for bushcraft, survival, and camping I am convinced of. These items I use regularly.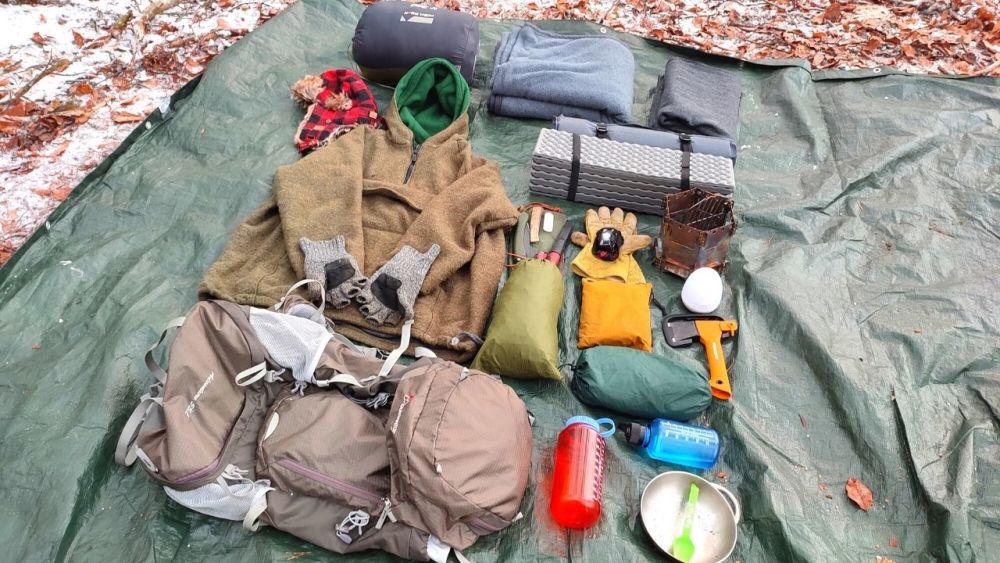 ---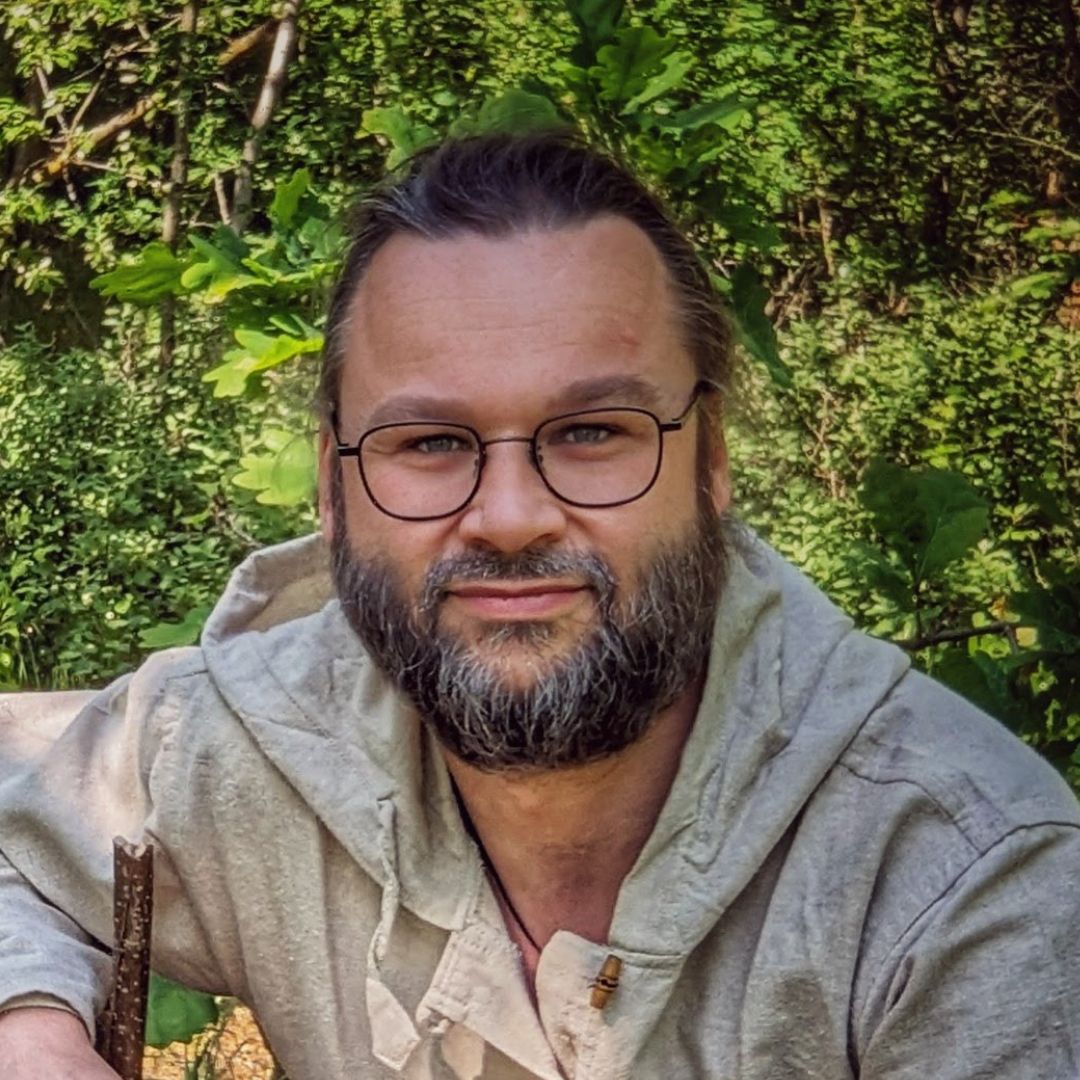 ---
👉 The key facts from this guide
My equipment list includes various categories such as fire equipment, tools, sleeping equipment, transportation equipment, cooking equipment, water and food, clothing, electronics, and various other items.
Some of my most important items are the Sir Vivor Professional Outdoor Firesteel XL, the Morakniv Classic 2 knife, the Fiskars Universal axe, the Trek MT900 hiking tent for one person, and the Anker Powerbank with 20,000 mAh.
The equipment is individually tailored to my needs and can vary depending on the activity, for example, whether I am working in the forest or sleeping in the forest for several days.
My equipment is regularly used and has been chosen for its reliability and efficiency.
My list also includes recommendations for beginners who want to create their own equipment list.
The equipment is suitable for both summer and winter conditions and also includes special equipment for car camping.
At the end, you will find equipment for groups, families, and seminars.
Are you wondering what I have in my backpack right now?
What equipment do I still have in my closet that I use over and over again?
Here is my list of equipment.
I regularly use the items listed below.
And I use them regularly because I am convinced of their effectiveness.
Why you can find my list here?
Since the Survival Compass Magazine exists, readers have been writing to me again and again, asking which equipment I use on my trips.
I have tested a lot of equipment, but not every piece of equipment makes it into my backpack. Some items I have sold again or they are not worth mentioning.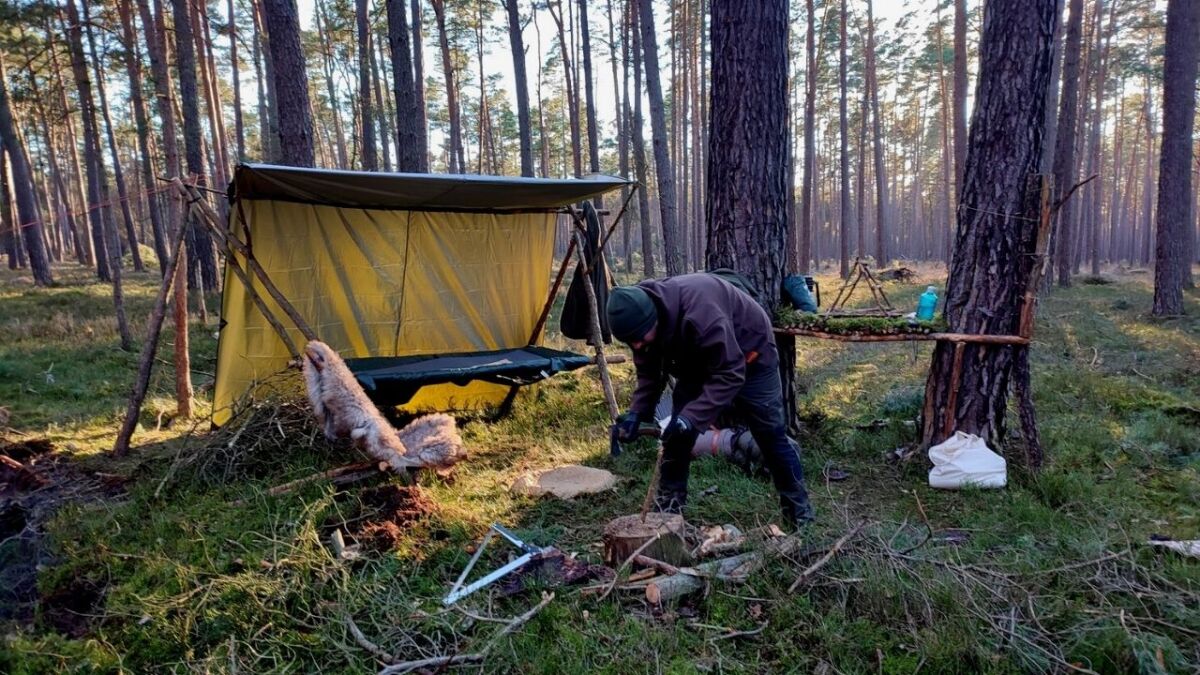 Not sure what to put on your equipment list?
Well, here are some helpful recommendations to make it more manageable.
For starters, you don't need such a long list like mine.
One more thing: My equipment list is individually tailored to me. So it may well be that you say that some equipment item is not suitable for you at all.
That's perfectly fine, as needs and experiences can vary.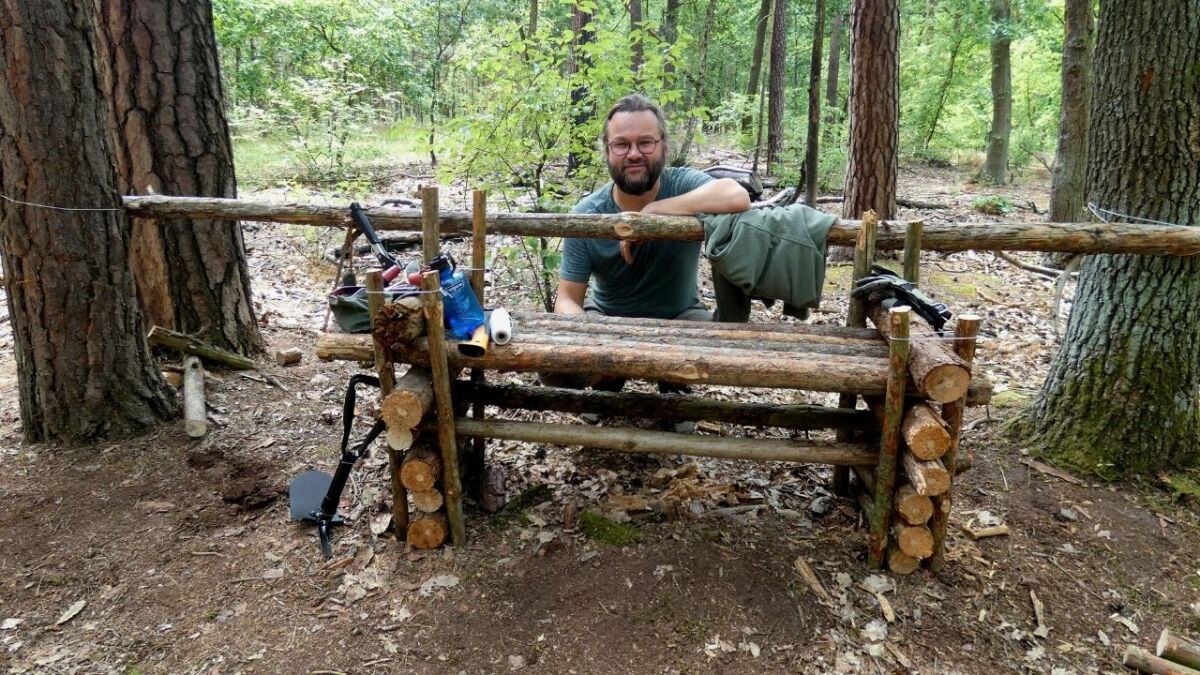 Sometimes I go into the forest to build something, like a wooden bench. On other days, I sleep in the forest for 4 days and my equipment changes fundamentally accordingly.
And now have fun browsing.
Equipment for Fire
Lighting a fire is important and I also love cooking in the woods. Currently, my favorite tool for starting a fire is the Sir Vivor Firesteel. As a hobo stove enthusiast, I have been enjoying the FlexFire Premium by Wika for years. When circumstances don't allow for a hobo stove, I use the Primus Essential Trail Stove.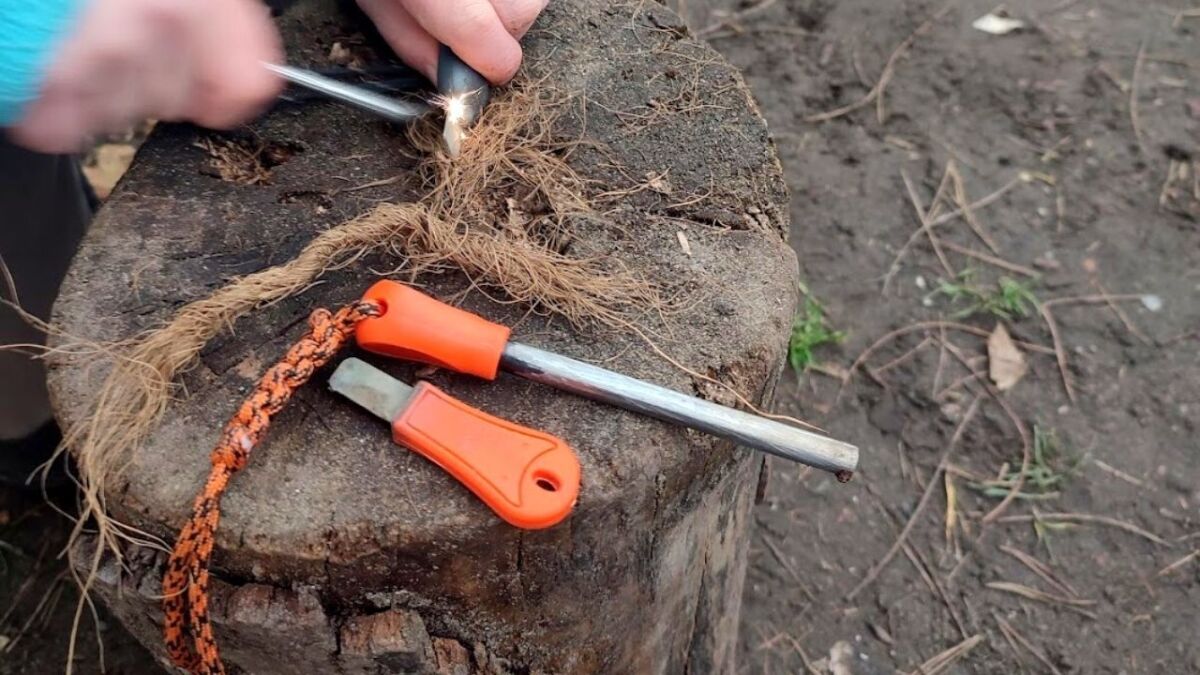 Fire Starter
Hobos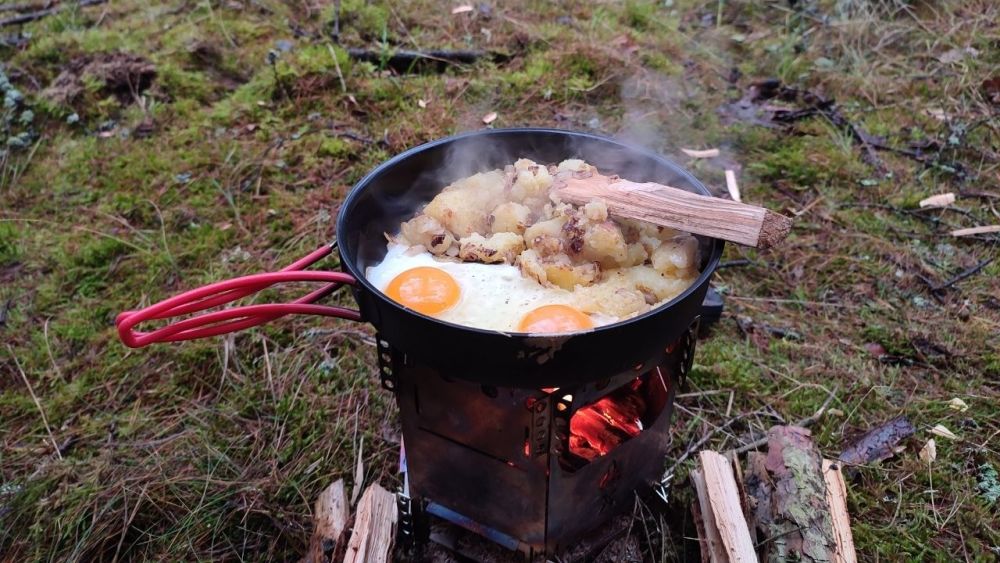 Cooker
Tools for Working
A good woodsman is nothing without his knife. I have tested several and my favorite to use is my Morakniv Classic with a carbon steel blade.
If I need a more stable knife, then my Casström Woodsman sits on my belt.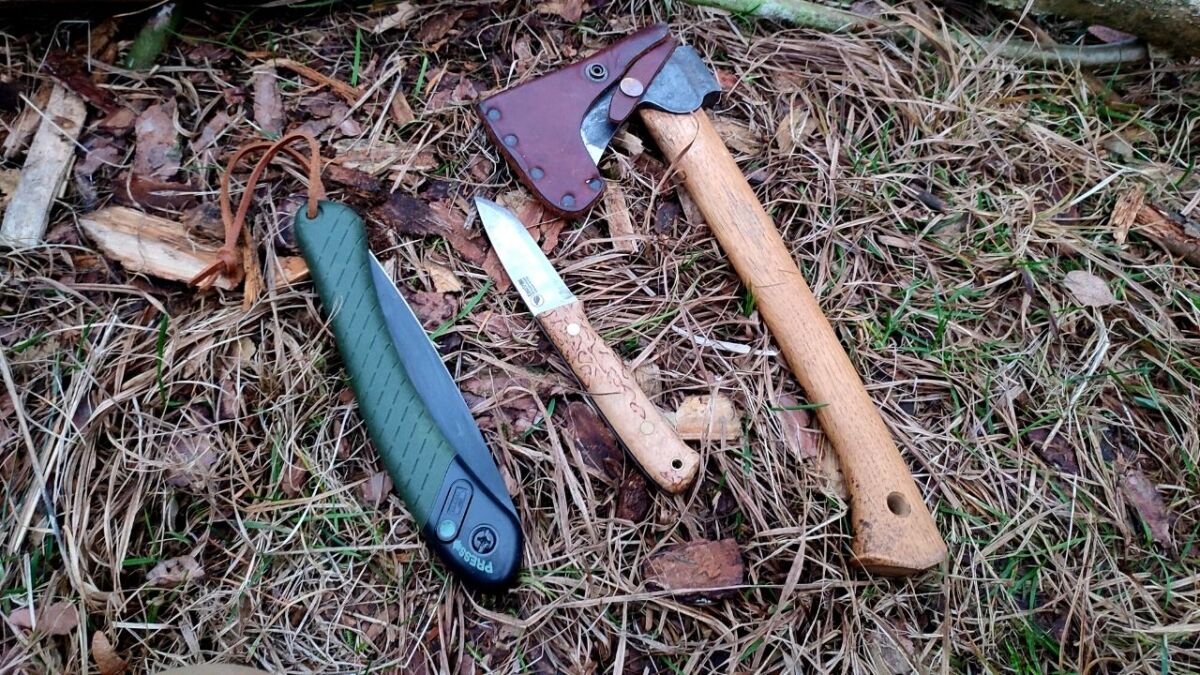 Knife
Axe, Hatchet, Saw, Spade
For smaller jobs, I usually have the Fiskars Universal Axe with me. For rough work, I use my grandpa's forest axe. And when I need to roughly carve a spoon, I use the Fiskars hatchet. If I'm on the road for several days, I pack the Hultafors Trekking Axe HULTAN - a reliable universal axe. When it comes to saws, I can never decide which one to use, as both the Silky and Coghlans are great.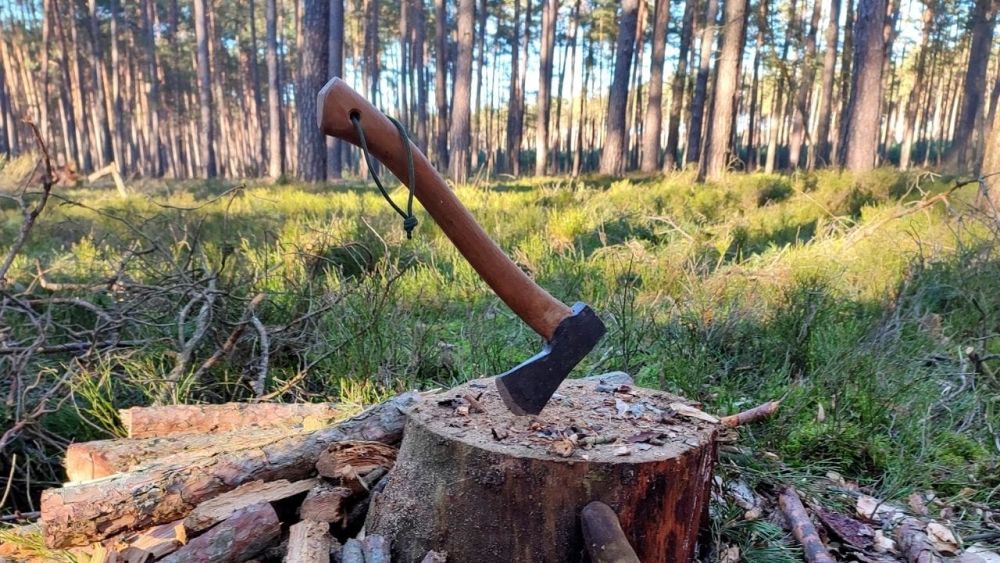 Miscellaneous
Knives and axes must remain sharp, which is why you will also find sharpening stones here. At home, I use the large sharpening stone with a 400 and 1000 grit. In the field, I always have the Fallkniven DC4 with me.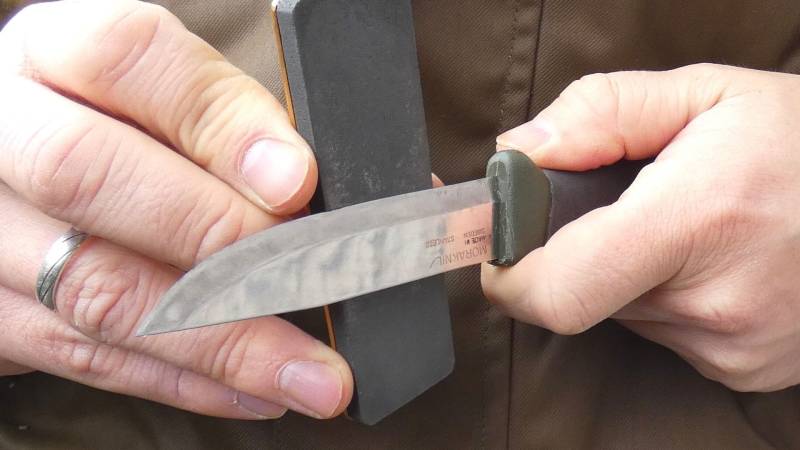 Sleeping Equipment
My sleeping gear is suitable for both summer and winter.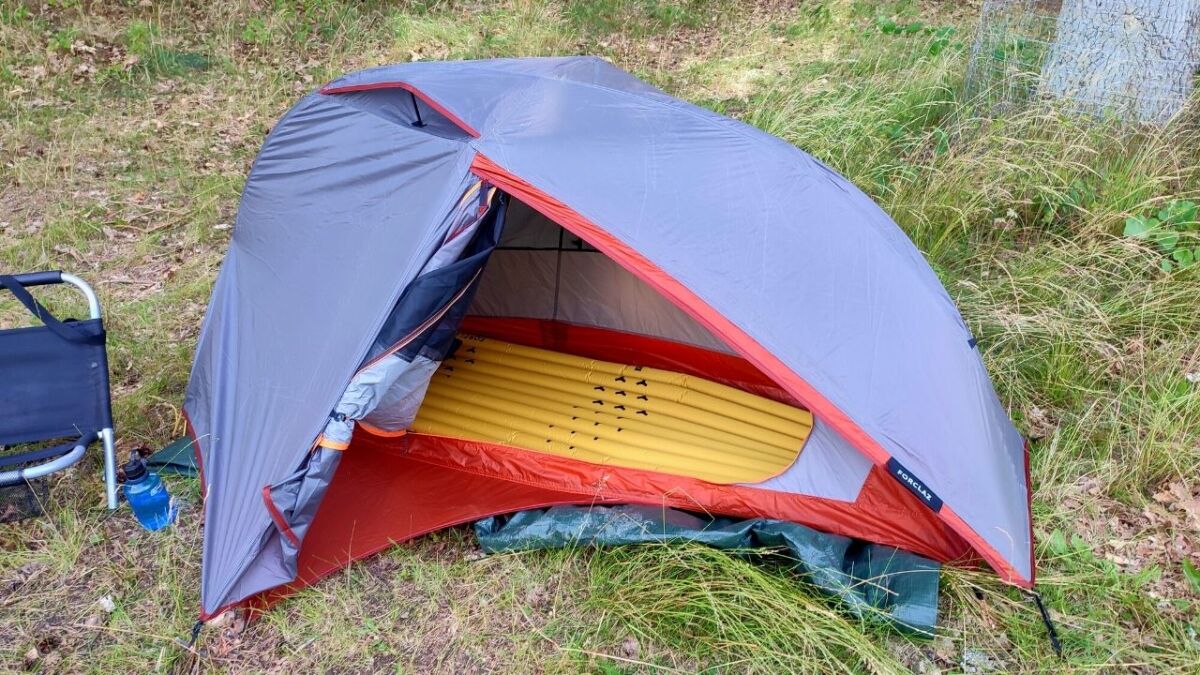 Transport Equipment
Cooking Equipment
Since I love cooking outdoors, I have accumulated quite a bit of gear. I always bring my Tatonka mug and Tatonka bowl with me.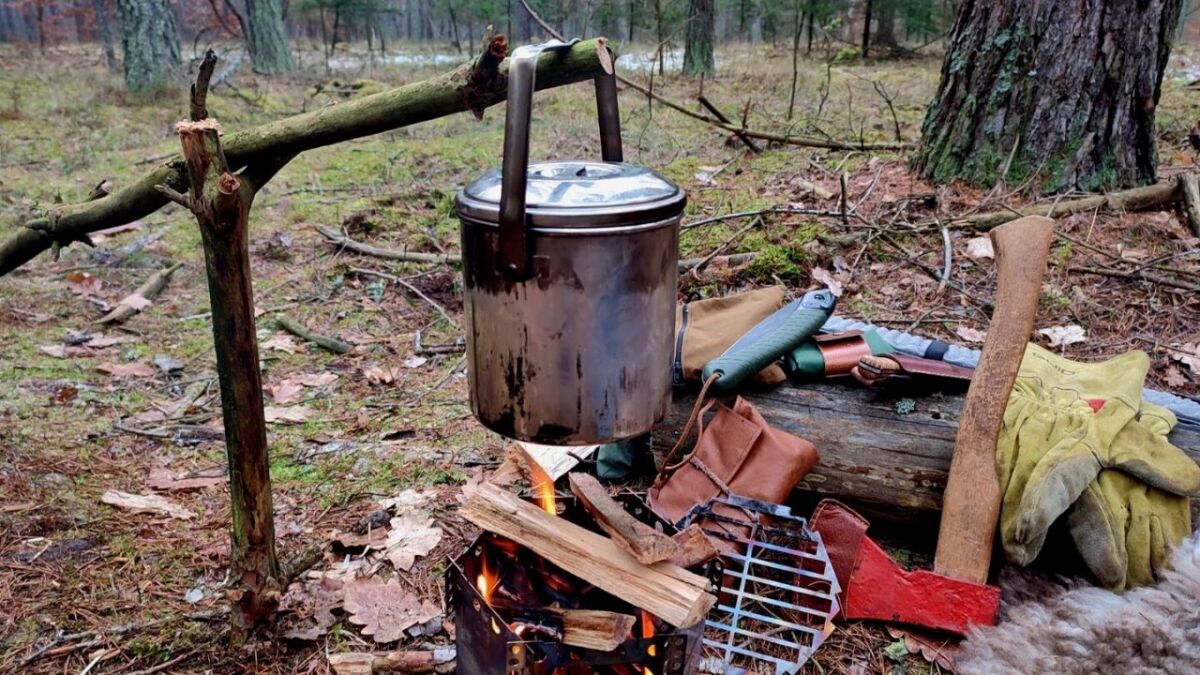 Water and Food
Clothing
When it comes to clothing, I'm not very picky. In the winter, I only wear my Bushcraft anorak, a hunting sweater with fleece, my ripstop hunting pants, and a fleece underwear. Gloves, scarf, and wool hat are a must.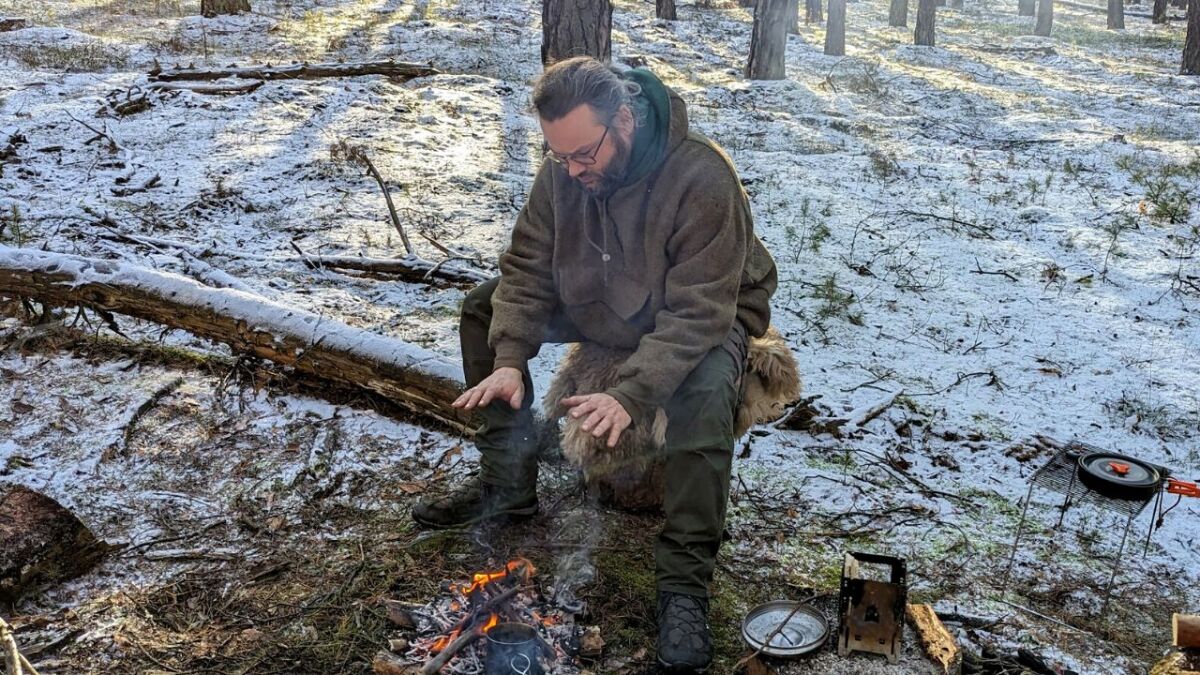 Jackets:
Sweater:
Socks:
Base layer:
Pants:
Other: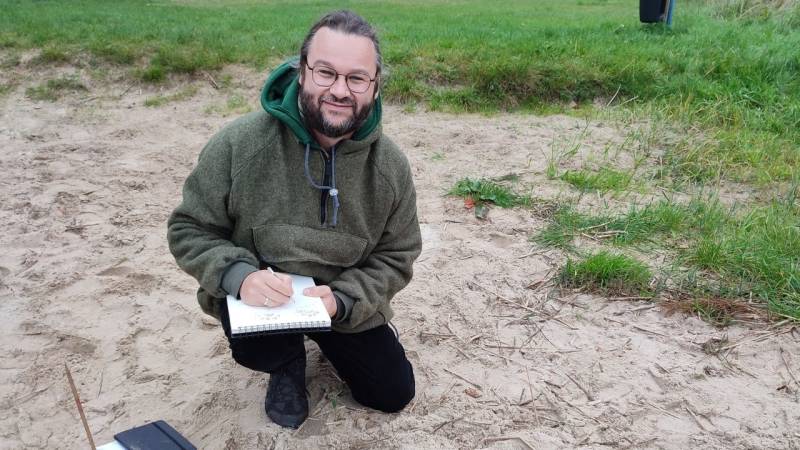 Shoes
My recommendation are the Dunlop S1 rubber boots for wet weather in the forest - they keep you very warm and are so comfortable that you can easily walk in them for 10 hours. Otherwise, for normal weather, I wear the Jack Wolfskin Vojo Hike 2.
Electronics
Without my power banks, I would be lost in the wilderness. My favorite one is the Anker Powerbank 20,000 mAh, and I charge it with the BigBlue 28W solar panel if necessary.
Miscellaneous
On some days, I have my binoculars Eschenbach Sektor F 8x25 with me. However, I always have my tick set and my first aid kit with me.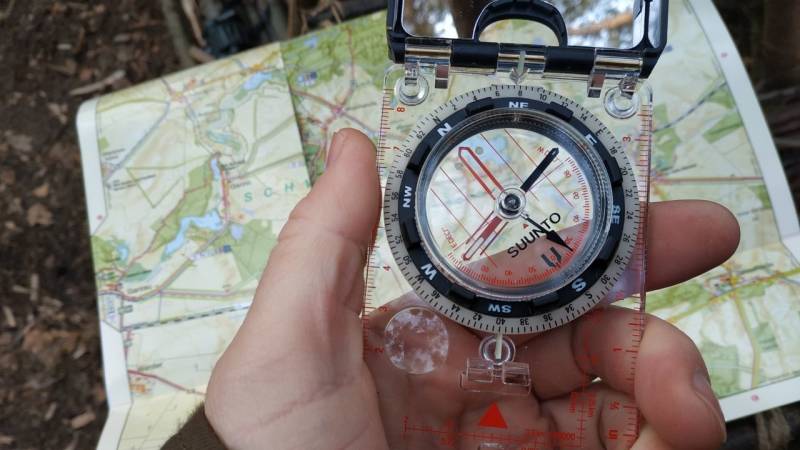 Equipment for wilderness seminars, groups, family camping, and car camping
Whether you're traveling with a large group of friends, your family, or alone, the right equipment can make the difference between an unforgettable adventure and an unhappy experience.
Cooking: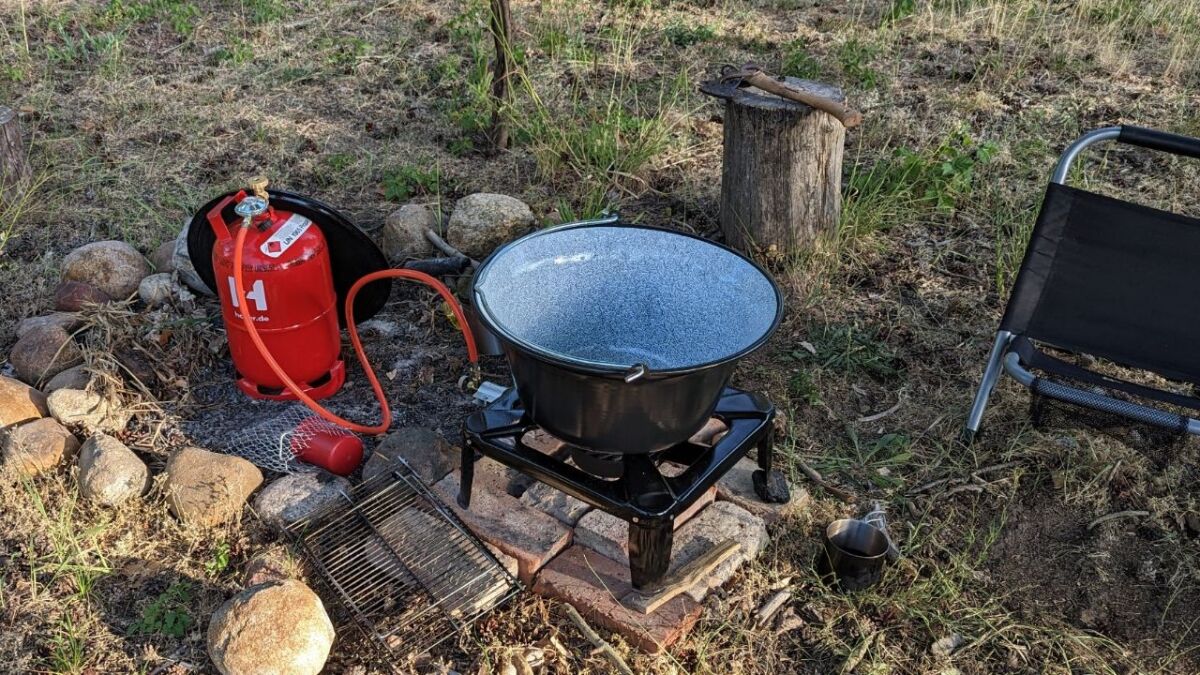 Diverse equipment:
Family tent: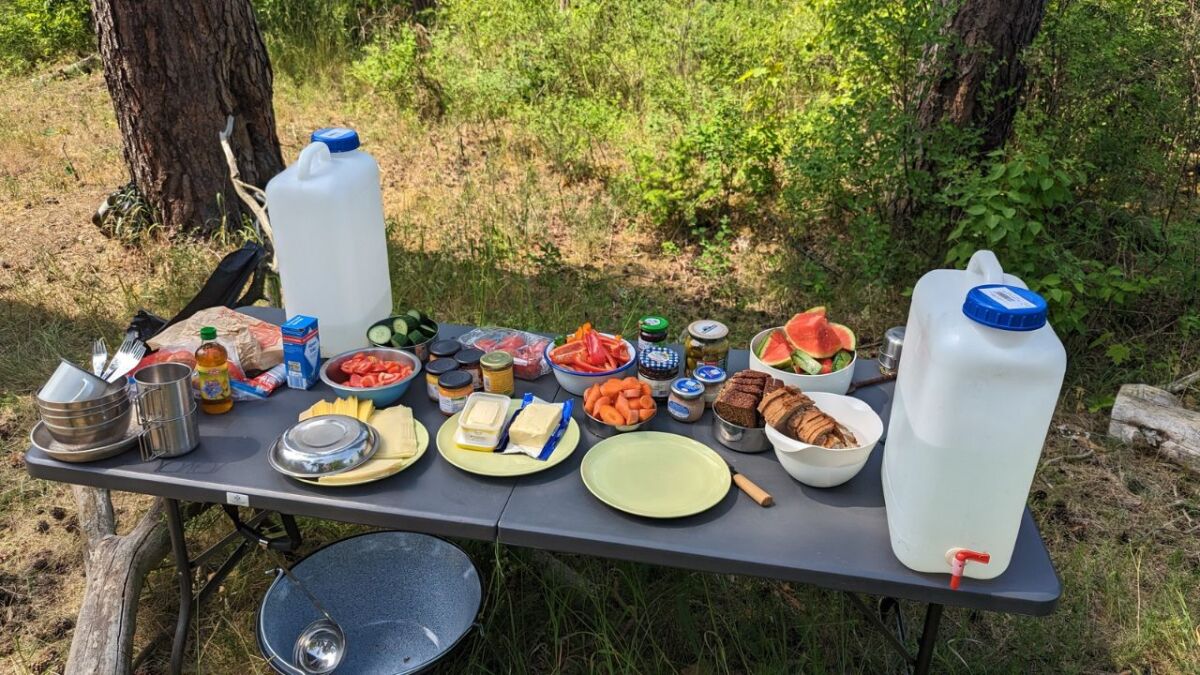 Electricity: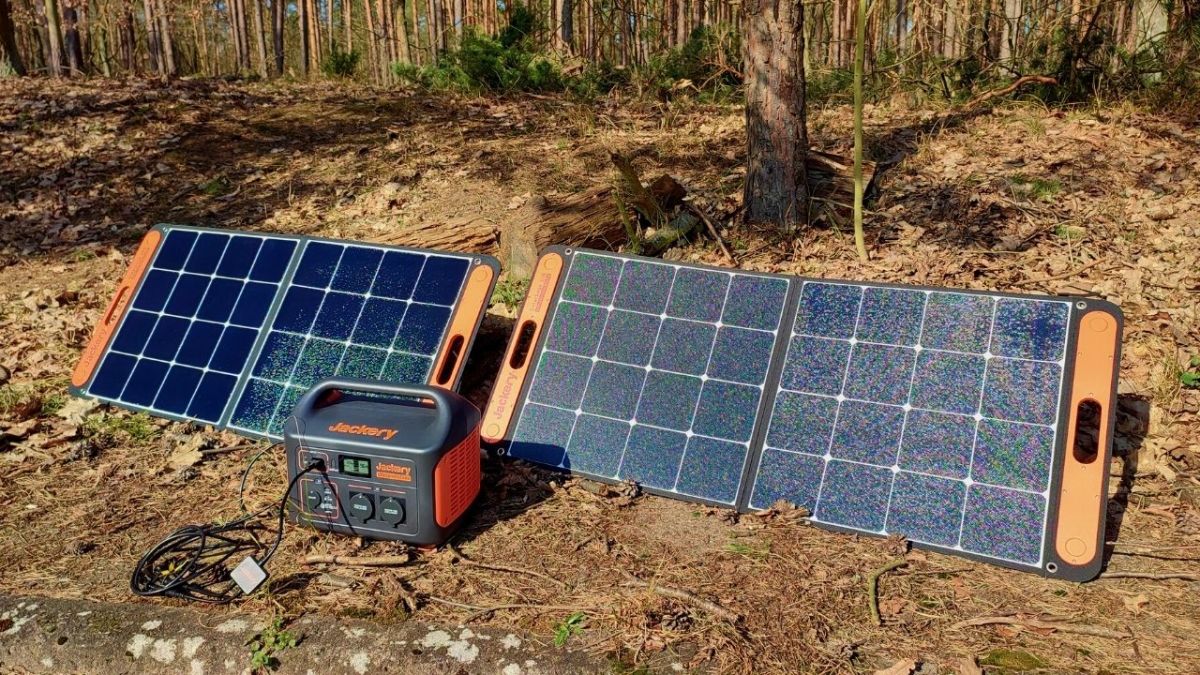 ---
So, did you find anything interesting that you will now get for yourself?
Or maybe you have a tip for me? Then write it here in the comments. I look forward to the exchange.

Was this guide helpful?
96 people found this guide helpful.
4.96 out of 5 points (97 Ratings)